It doesn't matter if your Essential phone is new, very old, or damaged beyond repairs. When you sell it to us, you will get the highest value for it every time. At Buyback Boss, what you get is an easy and effective way to trade-in your devices. This is why everything we do is tailored to keep you happy.
Just specify your phone from the list we provide and describe it on the online form. There you go! Your custom offer is right there. If you accept the offer, you will find our trade-in experience worthy of your time right from the get-go to the very end! We won't ask you to make a listing of your device or pay us to ship your Essential phone.
Furthermore, our program helps you sell multiple devices. So if your Essential phone isn't alone, add your other devices for more cash. It's all safe, fast, and downright easy.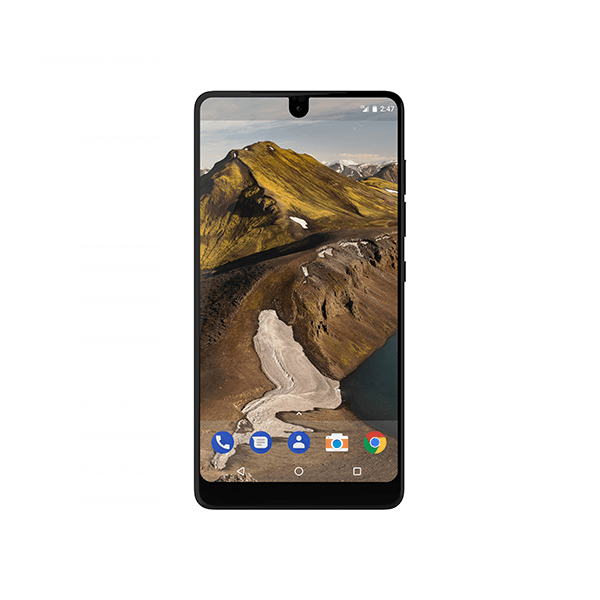 How to Sell Your Essential Phone
Get a Custom Cash Offer
Buyback Boss will send you a very fast cash offer just in time for you to make a decision. We will only ask a couple of questions about your Essential phone to get it.
Send Your Phone
Like our custom offer? Accept it and have your phone shipped to us. It is our policy to offer free shipping for every device, so that means we will bear the shipping costs that come with your Essential phone. We will also provide an online tracking number with which you can keep tabs on your phone at all times.
Get Paid
When your Essential phone arrives at our place, we will inspect it before sending your money via Check or PayPal.
Why Sell to Buyback Boss?
Highest Payouts Guaranteed
Our services are consciously designed to make every trade-in process a win-win situation for everybody. That is why we always issue better offers. If you have a valid price-matching claim, send us a direct email, and we will update your offer to reflect a new quote immediately.
No Bait and Switch Offers
At Buyback Boss, we are reliable and trustworthy. We stay true to our words and always keep our promises. Whenever you choose to sell your Essential phone to us, you will get the same custom cash offer at the time of sale and as at when due.
Free Shipping on All Orders
Use our free shipping service and get the highest payout when you sell your Essential phone to us. This applies to every completed order process.
Easy and Convenient Process
There's no hard as nails procedure with us. Everything is pop and clear with a smooth and seamless trade-in experience you will come to love.
Speedy Payouts
Buyback Boss will not only give you the best cash offers but will also send your payment speedily. Our swift payout services give our teeming customers peace-of-mind, thus letting them focus on something else.
Trusted by Over 50,000 Customers
At Buyback Boss, our excellent services speak for us. Our user-friendly customer services have won the hearts of many users.
Frequently Asked Questions
How much is my Essential phone worth?
This is often down to certain criteria, including how relatively new your phone is, how cracked or broken it is. Other information you provide on our form will tell us more about what your Essential is worth.
How does the Essential phone trade-in program work?
Our Essential phone trade-in program is safe and convenient. Get started with a custom cash offer and accept if it pleases you. Proceed to ship your phone to us at no cost to you using our free shipping service. 
Can I sell a broken Essential phone?
Yes! We will buy it irrespective of its condition or broken state.
How do I ship my Essential phone?
Once you complete an order process, you then have to ship your device to us. You can do this by printing out the prepaid shipping label of your Essential Phone and attaching it to your packaging box. Then go ahead to ship it to us without a fee paid.
How do I get paid for my Essential phone?
You can receive your cash via Check or PayPal. Just select the option which works best for you.
Do I have to sell my Essential phone if I get an offer?
No! We will tell you how much your phone is worth, but you don't have to sell if you are not willing to. Yet, you may need to checkout to enjoy our price lock feature.