How to Sell Your Used Phones Online
Ready to sell your used or broken cell phone to Buyback Boss? The process couldn't be any easier! You can get an online offer in less than 30 seconds. Here's how it works:
Step 1: Get a Quote
Answer a few quick questions about your phone and we'll give you an instant offer – simple as that. You can get a quote in less than 30 seconds!
Step 2: Ship Your Phone
Ship your phone using the free shipping label provided at checkout. You can track your device online every step of the way.
Step 3: Get Paid
Once we receive your order, the device(s) will be tested within our current processing timeline. After verifying and processing the order, we will issue same-day payments via check or PayPal – whichever you prefer.
Buyback Programs for iPhones, Samsungs, and More!
You can sell all of your used phones and tablets through the Buyback Boss trade-in program. Bundle multiple devices to get an even higher payout! We cover the shipping costs and back every offer with our highest price guarantee.
The Most Trustworthy Trade-In Program
At Buyback Boss, we strive to provide exceptional experiences to every single customer. Don't just take our word for it. Buyback Boss has top ratings on third-party review sites. We even caught the attention of some of the nation's most reputable news sites!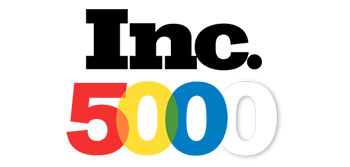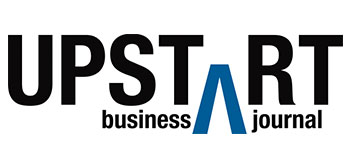 Questions Before Selling Your Phone?
You have questions – we have answers. Here are some of the most common questions customers ask before selling their devices. If you can't find the answer to your question below, just reach out to our friendly support team.
Getting a cash offer for your device is incredibly simple. Go to our quoting page, tell us a little bit about your phone, and we will give you an instant offer! The process is incredibly easy and you can get a quote in less than 30 seconds.
After you accept your offer and go through the checkout process, you will be provided a free shipping label. Pack your phone safely in a box, slap on that free shipping label, and send your phone into Buyback Boss.


How does your price match guarantee work?
We guarantee we will beat any of our online competitors. If you find a better offer from another buyback program, simply email us at pricematch@buybackboss.com and we will match the offer. You will get the comfort and security of selling through Buyback Boss AND the best offer available.


How long is my offer valid for?
We offer a 14-day price lock, meaning if we receive your phone within 14 days, the price you were quoted is the price you will get. No requotes – no bait and switch.


Can I sell multiple devices in one order?
Absolutely! Selling with Buyback Boss is fast and easy – may as well sell as many devices as you can. Simply add all of your devices to your cart and go through the checkout process.


Am I obligated to sell if I place an order?
No, you can cancel your order at any time with no penalties whatsoever.
We offer three convenient payment options. You can receive an online payment through PayPal, receive a check in the mail, or donate your payment to the charity we are currently partnering with. Payments are processed after we receive and inspect your phone (generally 3-6 business days after the phone arrives).


Why should I sell to Buyback Boss over an online marketplace?
Selling with Buyback Boss offers convenience, speed, and security. You don't need to create any online listings, wait for buyers, or meet strangers in public. You can get an instant quote online, ship your phone in, and get paid. We even buy used and broken phones that may be difficult to sell on traditional marketplaces.


How is Buyback Boss different from an iPhone trade-in program?
iPhone trade-in programs are generally carrier-specific and come with more limitations. With trade-in programs, you can only trade in your phone during certain time periods (i.e. every two years). Additionally, many trade-in programs do not buy old and broken iPhones. At Buyback Boss, we buy it all! We buy phones in any condition from any provider. You can get cash for your iPhone without having to lock into a contract with a carrier.
Why Sell to Buyback Boss?
Buyback Boss is the #1 online phone buyback program. We're constantly working to exceed customers expectations and provide the absolute best experiences possible! We know that choosing an online buyback program can be difficult, so we tried to make the decision as easy as possible. Here are a few reasons our customers love us:
Highest Payouts Guarantee
Safe and Secure Selling Process
Free Shipping on All Orders
No Bait-and-Switch Offers
14-Day Price Lock Guarantee
Trusted By Over 50,000 Customers
Get Fast Cash for Your Phone
Selling through Buyback Boss is the best way to get fast cash for your iPhone, Samsung, or any other used device you want to sell. You don't have to waste time creating listings or dealing directly with buyers. We make you a fast offer and cover all shipping costs.
Sell Old and Broken Phones
We don't just buy new phones – we buy used and broken phones as well. Have a broken iPhone to sell? We'll buy it! Want to sell your old iPad to fund an upgrade? We're here to help! You can even sell multiple devices in one order to get an even bigger payout!
Need an online quote price matched?
Follow these steps:
Place an order on BuybackBoss.com
Email pricematch@buybackboss.com with a link to the higher offer
Sit back and relax. We'll send you an email after updating your offer!