Got some old computer systems that are only eating up your desk space and accumulating dust in your room? Considering a buyback program should be at the top of your list, especially if you want to receive some value for your device.
At the moment, Buyback Boss represents the best platform where you can get the best monetary value for your device. It doesn't matter if it's broken or you want to get an upgrade; we will take it off your hands and give you one of the best cash offers in the buyback industry.
The process is fast and convenient; just fill out our online form with all the necessary details about your Computer, and we will make you a custom price quote. When you accept the offer and send in your device, we will inspect the device and issue your payout.
With Buyback Boss, you can sell multiple devices for more Payouts. Further, the entire platform is fast and easy to use without you having to leave your comfort zone.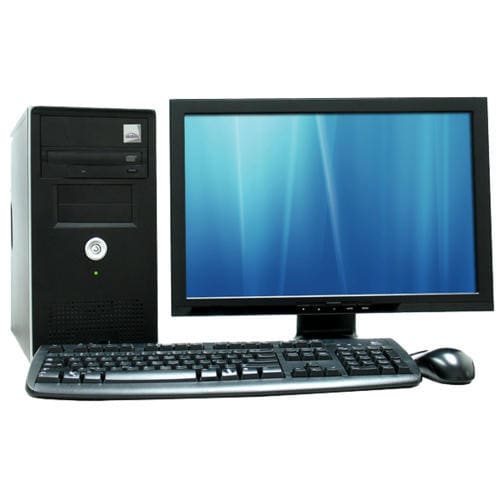 How to Sell Your Computers 
Get a Custom Price Quote
Follow our checkout process, answer some questions about your Computer on the online form provided, and get a very fast custom price quote from us.
Ship Your Computers
If our custom price quote suits you, then it's time to perform the trade-in. You won't pay to ship your device. Just paste our prepaid shipping label on a package with your Computer inside, and send it over. Also, you will be provided with an online tracking number to help you track where your Computer is heading to.
Get Paid via Check or PayPal
After inspecting your Computer, we will pay you through your preferred choice of Check or PayPal.
Why Sell to Buyback Boss?
Highest Payouts Guaranteed
The payouts on Buyback Boss are definitely worth the hype. You will hardly find a better price out there, and if for any reason you come across one, notify us via a direct email. Your offer will be updated as quickly as possible.
Easy and Convenient
From the comfort of your home, you can make deals to sell your Computers to Buyback Boss. No need to meet up with people you can't trust or try to list it on unreliable websites.
Trusted by Over 50,000 Customers
You got that right! A lot of people depend on our services because we are trustworthy and reliable. You can, too, with all your Computers.
14-Day Price Lock
Our custom price quotes on Buyback Boss have a 14-day price lock. This is to your advantage, and we won't change it during that period.
No Hidden Charges or Transaction Fees
Every custom price quote is straight and simple without any double meanings. As such, selling your Computer to us presents no issues.
Sell Multiple Devices
Your Computers don't have to be the only devices you sell. Include others like your phones and printers, and we will give you a bigger Check!
Frequently Asked Questions
How much is my Computer worth?
Buyback Boss assesses the condition and specifications of your Computer, its model, and market value before making a custom price quote that's hard to beat.
As we all know, not all Computer systems are made the same way. They vary from one system to another and come with specific features and configurations that are totally different from the ones present in another computer system. When you select these specific features, alongside the current cosmetic condition of your Computer, in our online form, we will get back to you with a price.
Is it a good time to sell my Computer?
Considering you would be getting a good custom price quote for it, now is the best time to sell your used or broken Computer.
The longer you hesitate to sell, the more it depreciates. So whatever you decide, you will receive a great offer when you sell your Computer to our buyback program now.
Can I sell broken Computers?
Absolutely! We will issue you a custom price quote, irrespective of the current state and condition of your device.
Do I have to pay to ship my Computers?
Not at all. Buyback Boss won't ask you for a dime to ship your Computers to us.
Is a buyback program the best place to sell my Computers?
This is our line of business, and you can take our words for it. A buyback program like ours offers the most benefit in terms of the highest payout, free shipping, price-lock guarantee on every completed order process, ease of use, and convenience. You couldn't have asked for a better place to trade-in your new, used, and broken Computer systems for cash online.
Am I obligated to sell my Computer if I get an offer?
Not at any time! But to lock in your offer, you must follow the simple checkout process on Buyback Boss.