You never can tell how much your old Chromebook is worth until you decide to sell it to a buyback program. And that is because, unlike most classified marketplaces, buyback programs offer the best value in cash for your new, old, and broken Chromebook device.
Speaking of which, Buyback Boss has put everything in place to make sure you get the highest cash for your device any time you trade-in your device. We have tailored our buyback program to make your entire trade-in experience simple, smooth, and super fast. You wouldn't even have to ways precious time creating an online listing or setting up meetings with prospective buyers. And what's more, we will offer you a bigger Check when you trade-in all your old devices in a single order.            
All you have to do is tell us briefly about your Chromebook by filling out a form that will detail the condition and configuration of your device. We will get back to with a custom price quote, and you will begin your way to getting the best price for your Chromebook device.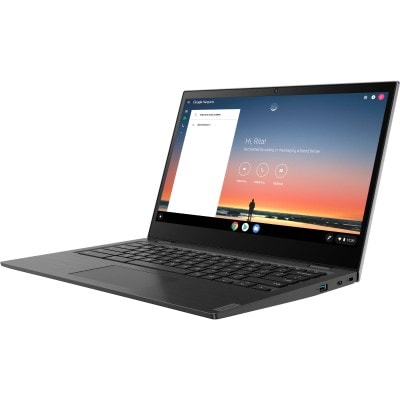 How to Sell Your Chromebook
Get a Custom Quote
Buyback Boss will require you to fill out a form and tell us a little bit about your Chromebook before we tell you know exactly how much it's worth. It doesn't take long; just answer a few quick questions about your device's specifications and conditions, and you will get a custom quote.
Ship Your Chromebook
If the offer is what you are looking for, you can follow through with the remaining process, as we will provide you with everything you need to trade-in device.
Once you complete the checkout process, you can send in your device for free via our free shipping service.
Just print out your prepaid shipping label and paste it on your packaging box with your device safely in it. We will provide you with an online tracking number to help you monitor your device while in transit.
Get Paid
As soon as we have your device, we will inspect it to verify all claims before we send your payment, either by PayPal or Check.
Why Sell to Buyback Boss?
Highest Payouts Guaranteed
Buyback Boss offers an intuitive price-match guarantee that will fetch you the best offer in the market. Reach out to us directly whenever you find a better price on our competitor's platform, and we will update your offer.
14-Day Price Lock
What you see is what you get. Once you accept our custom quote for your device, you will qualify for our 14-day price lock guarantee, during which you can back up your files and prepare your Chromebook for shipping.
Unbeatable Customer Service
Buyback Boss has a fast and highly reliable customer service team on the ground to help you resolve pressing issues, answer urgent questions, and assist you you every step of the way.
100% Free Shipping
We know you are here to get the best price for your Chromebook, and we are here to help you achieve that. We will cover all shipping costs when you sell your device to us.  
Speedy Payouts
One of the best ways to put a smile on our customers' faces is to offer fast payment for their Chromebook devices. And we will go the extra mile to achieve that feat.
Here at Buyback Boss, we process payment very quickly to ensure that you receive tour money as at when due.
Safe and Secure
At Buyback Boss, your safety is our top priority. That is why we have put everything in place to make our program as safe and secure as possible for effective trade-in services. 
Frequently Asked Questions
How much is my Chromebook worth?
Since its inception in 2011, the Chromebook has come a long way to establish itself as one of the best cloud-centric laptop or tablet devices. However, as of today, it has seen a lot of improvements and upgrades that are available in various in both laptop and non-laptop models. And as such, its price will vary depending on how old or new it is. Similarly, the condition of your Chromebook device will also play a role in determining the price.
One thing is assured, though; you will always get the best price when you sell your device to Buyback Boss.
Can I sell a broken Chromebook?
Definitely! Buyback Boss will offer you the best price for your cracked, damaged, and completely broken Chromebook device.
Is a buyback program the best place to sell my Chromebook?
Take our words for it; there is virtually no marketplace that can offer as much money as a buyback program when you are ready to sell your Chromebook device online.
That's not all; you will not even have to go through the stress of creating an online listing, paying for shipping, or meeting with potential buyers (who may even choose not to buy eventually). Buyback programs are fast, easy, and convenient.
How does the Chromebook trade-in program work?
Here at Buyback Boss, we have made every step very simple and straightforward. We will prompt you to specify some of the basic information about your device in a form. Once submitted, we will give you a custom offer for your device.
If you choose to accept the offer, you can proceed to checkout and print out our prepaid shipping label to enjoy our free shipping service. After we receive and inspect your device, we send you your money.
How do I get paid for my Chromebook?
You can choose to receive your money either by Cheque or PayPal.
Do I have to sell my Chromebook if I get a quote?
Buyback Boss will never, at any point, force you to accept our quote and sell your device against your wish.
However, you have to complete our checkout process to enjoy our 14 days price lock feature on every completed order.