One of the best features of your iPhone is that you can use it to create a hotspot for laptops, tablets, smartphones, and other nearby devices. All you need is your iPhone with an LTE, 4G, or 3G connection, and you can set up a hotspot on iPhone in just a couple of minutes.
One of the best features of your iPhone is that you can use it to create a hotspot for laptops, tablets, smartphones, and other nearby devices. All you need is your iPhone with an LTE, 4G, or 3G connection, and you can set up a hotspot on iPhone in just a couple of minutes.
What is a Personal Hotspot?
Personal Hotspot (also known as tethering) is one of the main features of iOS available on all iPhones running iOS 4.3 or later. You can use it to share your cellular data connection with other devices via USB, WiFi, or Bluetooth.
Using Personal Hotspot turns your iPhone into a wireless router. And you're iPhone with both transmit and receive data for all devices. This is an excellent feature if you have a large data plan, particularly as an alternative to using public WiFi hotspots, which are often full of cybersecurity vulnerabilities.
Requirements for Personal Hotspots
To enable this iPhone feature, you'll need:
iOS 4.3 or later
iPhone 4 or newer
A cellular plan that supports mobile hotspot/data tethering
A lightning cable if you want to use your USB connection
Personal Hotspot Quick Setup
Go to Settings > Cellular or Settings > Personal Hotspot. Tap Personal Hotspot, then tap the slider to turn it on.
You can also turn it on from Control Center. Tap and hold the WiFI, Bluetooth, or AirDrop button. Then a second menu will pop up that allows you to toggle Personal Hotspot on/off.
If you're in public, be sure to set a password for your Personal Hotspot. You don't want strangers using your data.
Check Your Cellular Plan Before Using Personal Hotspot
Before using Personal Hotspot, you should check your cellular plan. Most major carriers include it on their plans by default, including AT&T and Verizon, while T-Mobile provides as part of their unlimited data plan. However, Sprint does charge for it and varying prices depending on how much data you use.
Likewise, if you use a prepaid plan, you may not have access to Personal Hotspot. So take a few seconds to confirm with your carrier. If you don't have it, the feature may appear as greyed out or not show up in your iPhone settings.
Using Instant Connection With Other Apple Devices
If you have other Apple devices like an iPad, Mac, iPod Touch, or another iPhone, you can enable Instant Hotspot to share your connection with entering a password.
To set this up, you'll need to verify the iOS device you want to use Instant Connection in iCloud settings. You must use the same Apple ID on both devices to give it access. You'll also need to make sure both devices have Bluetooth and WiFi turned on.
Get Cash For Your Used iPhone
We buy used and broken iPhones for top dollar! Get free shipping, a 14-day price lock, and our highest price guarantee.
GET A FREE QUOTE
From here follow these steps:
To connect your Mac to an iPhone Personal Hotspot, go to the menu bar. Select WiFi status then click on the name of the iPhone with the Personal Hotspot.
To connect with other Apple devices like iPad or iPod touch, go to settings, then tap the name of the iPhone providing the Personal Hotspot.
Once you establish this connection, the devices will remember it and automatically connect anytime the Personal Hotspot is available.
How Do You Know if the Personal Hotspot is Working?
The device will be connected to the internet and should receive notifications and perform as if connected to a regular WiFI network. However, you can also check the status of your iPhone.
For iPhone 8 and Older:
For iPhone X and newer:
How to Create a Hotspot Via USB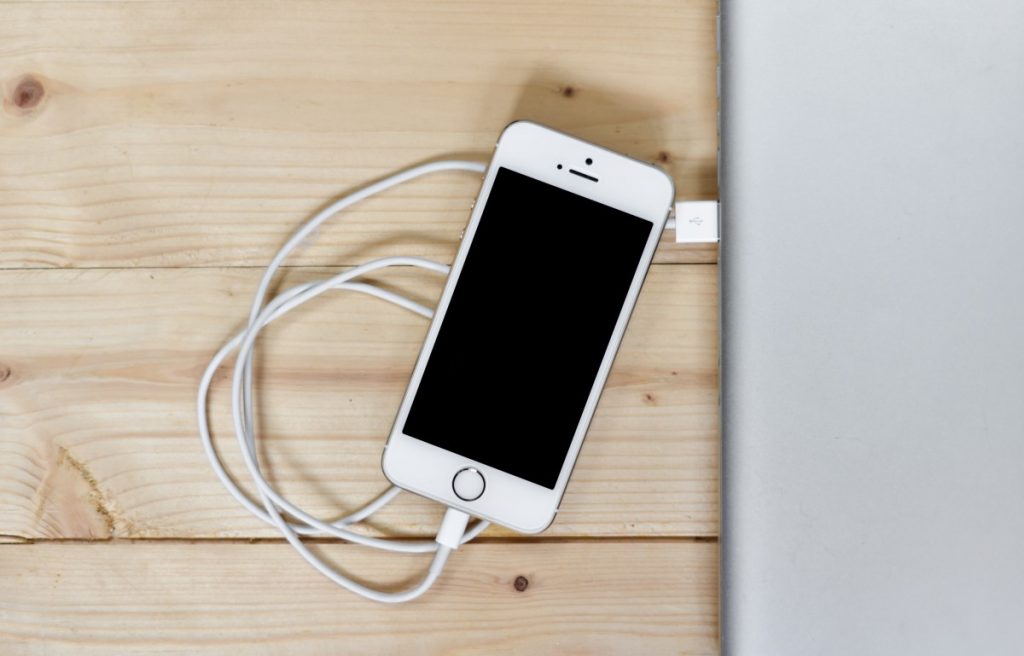 You can also connect your iPhone directly to your computer (both Mac and Windows are compatible) using your lightning cable. This is a good option if you're somewhere with many competing WiFi networks, or you're worried about security. It also can be faster to connect via USB vs. WiFI.
To connect:
Connect your iPhone to your computer with your USB cable
You'll receive a notification asking if you "Trust This Computer. Select Trust.
Now choose your iPhone for the list of networks.
Your iPhone will also charge while connected to your computer. If you're worried about battery life, use the Bluetooth or WiFi connection instead.
How Much Data Does a Personal Hotspot Use? 
Using your Personal Hotspot uses data from your cellular data plan. How much it consumes depends on how devices use your Personal Hotspot. In general, receiving emails and messages won't consume much data but length video streaming and social media browsing will. To consume less data while personal Hotspot is on, follow these steps:
Restrict all app and iOS downloads and updates
Use text-versions of websites
Avoid apps that consume substantial amounts of data or place them in low data modes
Turn off unnecessary background processes
Check remaining data to make sure devices aren't consuming excess data and costing you extra money
Set up a Hotspot on Your iPhone
It's very easy to set up a hotspot on your iPhone. All you do is turn on the feature in Control Center or Settings and connect your device. Just remember that unless you have an unlimited hotspot data plan, you're on the clock. Try to work quickly to get things done to minimize data use. You can stream your favorite TV show once you get back to a regular WiFi connection.
For more on essential features, visit the Buyback Boss Blog. If you're having any issues getting your devices connected to your iPhone, check out our guide to troubleshooting Personal Hotspot. Or discover how to fix iPhone Bluetooth if it isn't working. For all things iPhone, Apple, and more, head on over to our blog!