If you have a tablet that you've owned for a while, then a time may come when you've decided to sell your tablet. If so, then you might be wondering what entities buy tablets, what condition yours needs to be in, and how much you're likely to get for it. In this article, we'll cover each of those topics so you can get as much as possible for your used device.
What Condition Does My Tablet Need to Be in for Someone to Buy It?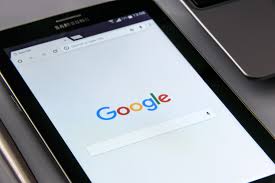 Generally speaking, the newer your tablet is, and the better its condition, the more money you are likely to get for it. That is going to be true regardless of whether you are trying to sell your tablet to an entity or individual. 
If you have been taking good care of your tablet during the time that you've owned it, then whoever is trying to buy it should be able to see that it's in good condition. You'll probably have to turn it on and demonstrate its full functionality before any money changes hands, so be prepared to do that.
What Do I Need to Do Before Selling My Tablet?
Before looking into the various entities that buy tablets and which one is going to be the best fit for you, you should restore the tablet to its original factory settings. Before you do so, you'll want to back up and save any documents, pictures, files, etc. from the tablet that you decide are worth keeping. You can back these sorts of things up with a removable device like a flash drive. You can also use a cloud service if you have an account with one.
Make sure that you have deleted any saved personal information from the tablet, like bank account passwords, credit card logins, and so forth. The person or entity who is buying it will appreciate that you've wiped it clean, and you can rest easy because none of your logins or passwords have fallen into a stranger's hands.
You Could Sell Your Tablet to a Friend or Family Member
Now, let's get into some of the ways that you can sell your tablet. You always do have the option of selling the tablet to someone you know, like a friend or a family member, if you know someone who is in the market to buy. This could potentially work out well. You can offer them a fair price based on what condition the tablet is in and how old it is, and you can probably conduct the interaction right in your home.
The only issue here is that sometimes, it's not advisable to get involved in financial matters with people you know. For instance, maybe a family member wants to buy the tablet, but they don't have the money right then, or only part of it. They might tell you they'll pay you back later, but then you have to keep pestering them for the money.
That sort of thing can easily put a strain on a relationship. If you're trying to sell your tablet to someone you know who doesn't have the money for the interaction at the time the device is changing hands, then you may want to reconsider.
Selling Devices On Craigslist
You could also sell the tablet on Craigslist, the online site where you can buy and sell just about anything. You'll have to take some pictures of the tablet, describe its condition, and name the price that you want to get for it.
It could be that you'll find someone easily enough who is willing to pay that amount. Craigslist also comes with some potential drawbacks, though. The biggest one is that, presumably, you're going to have to meet up with someone you don't know in order to sell your tablet. You don't know the first thing about this person, like their background or temperament. Maybe they'll be aggressive, or perhaps they'll try and haggle with you once you meet them.
If you try to sell the tablet to someone you've met through Craigslist, it is best not to have them come over to your house, or to go over to theirs. Instead, meet up somewhere public, where there will be lots of people. That could be somewhere like a coffee shop or a public library. Meet them in the daylight, and, if possible, bring someone else along for support. If you can't do that, at least tell someone you know the place and time of the meeting.
You should also only accept the agreed-upon amount of cash for the tablet, or a money order or certified check in that exact amount. Don't take only part of the money upfront, with a vague promise that you'll get the rest later. The chances are high that once you've handed over the tablet, you will never see this person again.
Get Cash For Your Used iPad
We buy used and broken iPads for top dollar! Get free shipping, a 14-day price lock, and our highest price guarantee.
GET A FREE QUOTE
Sell Your Tablet on eBay
eBay is an online entity on which you can sell your tablet. The good news if you go this route is that you don't have to meet with anyone face-to-face, as you would with Craigslist. You'll have to figure out whether you want to set up an online auction for your tablet or whether you want a fixed price for it.
You'll probably be able to find a buyer on eBay if your tablet is in good condition. Even if it isn't, you might be able to sell it for parts. If you aren't used to selling things on eBay, though, you might find the process of figuring out how to box it up and ship it to be a little confusing. There are lots of different shipping options, and you have to come up with one that will satisfy the stipulations of the sale that you made.
There is also always the chance that the person to whom you sold the tablet will prove to be unreasonable and will try to say that there is something wrong with it. They might claim that it is not in the condition that you said it was, for instance. Then, you'll have to decide whether to refund their money, get eBay involved to act as a mediator, or determine how else you want to handle it.
You Can Sell the Tablet to a Pawn Shop
There are pawn shops everywhere, and most of them will be happy to buy your tablet. Whether you reside in a more rural area or a major city, finding a pawn shop probably won't be too difficult for you.
One positive about pawn shops is that they'll give you cash-in-hand for whatever it is you're selling them. The real negative, though, is that they'll probably try and get away with giving you as little money as possible for the tablet or whatever else it is that you have for sale.
People often come to pawn shops when they're desperate for money, and the owners or operators know this. They'll try and give you a low-ball offer for the tablet to see whether you'll take it. Then, they'll make their money by marking it up and selling it for considerably more than what they gave you. That's their business model.
You can always try negotiating with pawn shop employees to see if you can get a little bit more for the tablet if you're the sort of person who is comfortable doing that. However, you should go into this transaction understanding that you'll probably only be able to get a fraction of what the device is actually worth.
You Can Sell Your Tablet to an ecoATM
There are also devices now called ecoATMs to which you can sell your tablet. ecoATMs can be found in places like Walmart locations or malls. If you go online, you can try and track down one that is close to you. They're more prevalent in some parts of the country than others, but if you live in or around a major city, you should be able to find one without too much trouble.
When you go to the ecoATM, you can input all of the information about your tablet, like what brand it is, how old, and whether it is in good working order. Then, the machine will give you an offer for it. If the offer is acceptable to you, then you put the tablet in the machine, the machine takes it, and it gives you your money and a receipt. The transaction is relatively easy and stress-free. It's also entirely automated, so you don't have to talk to anyone if you're feeling antisocial.
The only real problems with ecoATMs are that you first have to locate one, and there are some regions where they're hard to find, or completely unavailable. You should also factor in that this is another option where you're probably not going to get a ton of money for your used device.
The ecoATMs work according to a master price list with which they've been programmed. You can't negotiate with them. If the price they offer you seems like considerably less than the tablet is worth, then you'll either have to be content with that or find some other entity or individual willing to buy it for more.
Sell Your Tablet to a Best Buy or Staples
There are some Best Buy and Staples locations that buy gently-used electronics, and that often includes tablets. As with most of the other entities that we've mentioned, you're likely to get more money if the tablet is in good working condition, and it's a more recent model.
If you want to be sure that a Staples or a Best Buy near you buys used tablets, it's not a bad idea to call and ask them first. That will save you a trip if they say no. If they are willing to buy it, then they should give you a fair price for it. The only potential issue is that they'll provide you with store credit rather than cash.
If you're okay with that, like if you plan on purchasing a new replacement tablet, for example, then this is probably going to be fine for you. Maybe you were really hoping for cash, though. Perhaps you have rent due in a few days, and that's why you were trying to sell the tablet in the first place. If so, then you are going to have to find a different option.
Sell Your Tablet to a GameStop
There are some GameStop locations that buy tablets. GameStop is a popular video game and electronics store that you can find in some parts of the country. They will give you either cash or store credit for your tablet, though they will provide you with a lot more in store credit than they will cash.
Much like with the ecoATMs, the main issue with GameStop is first finding one, since there are some parts of the country that don't have them. Also, while they do offer cash for trade-ins, they would much rather give you store credit. Because of that, don't expect to get back anywhere close to what the tablet is probably worth.
Sell Your Tablet to BuyBack Boss
You can also sell your tablet to an online entity. There are some different ones out there that will give you cash for your tablet. However, the best choice if you go this route will definitely be BuyBack Boss.
BuyBack Boss buys many different varieties of used iPads. You can look on our website, input which generation of iPad you have, its condition, and how many GB of storage it has, and we will give you a quote. Then, if the quote is acceptable to you, you print out the shipping label and send it to us.
Once we confirm that it is in the condition you indicated, we'll either send you the money through PayPal or else we can cut you a check and send it to you through the mail. Within a couple of days, you will have the money, and we always pay top dollar.
The reason to go with BuyBack Boss when you're selling your tablet rather than the other online entities is that we will beat any advertised price. Just email us a link to the higher offer, and we'll respond with an email offering you more. It's easy, and you can be sure to get the most for your used tablet.
Regardless of whether you choose to sell your tablet to an individual or one of the entities we mentioned, it's not a bad idea to shop around and get a few different quotes. You want to be sure and get the most for your tablet, and that means taking the time to compare.