Trade-in your OnePlus smartphone with Buyback Boss, and get the best monetary value for your device without stress.
Thanks to our reliable and highly dependable buyback program, you can now sell your phone online for the highest price without necessarily going through the rigorous steps that are associated with many auction sites. It doesn't matter the model or condition of your OnePlus phone; we are here to buy it from you if you are ready to sell it to us.
How do you go about it? Head to Buybackboss.com and select your device. To make everything simple and straightforward, we will give you a custom price quote when we have the details of your OnePlus phone.
Forget about creating a bogus listing for your device or meeting up with strange faces. We will not even ask you to pay a dime for shipping. If you are looking to make even more money at a go, you can sell your old, abandoned devices to us for a bigger Check.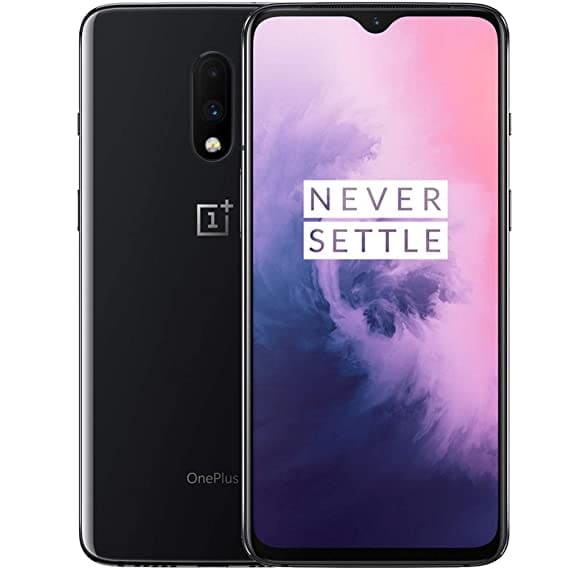 How to Sell Your OnePlus Phone
Get a Price Quote
To begin with, supply us with the correct information that best represents the specifications and current state of your device, and we will send you a custom price quote.
Ship Your OnePlus Phone
Receive our cash offer already? Accept it and package your OnePlus phone for shipping. Fortunately for you, we will cover all the shipping costs. All you need to do is follow the prompt on your screen to print out a unique prepaid shipping label for your device.
We will also provide you with an online tracking number, wherewith you can have first-hand knowledge of your phone's location at all times.
Get Paid
The moment we receive your phone, we will inspect it to validate the details supplied at the point of sale. Afterward, we will send your money through Check or PayPal.
Why Sell to Buyback Boss?
Highest Payouts Guaranteed
Here at Buyback Boss, we will do everything within our capability to make good our promise to give our customers the best cash offers for their phones and other devices.
You can let us know if you come across a better price on our competitor's site, and we will improve your offer without any further delay.
14-Day Price Lock
If you complete our checkout process for your OnePlus smartphone, you will receive a cash offer with a 14-day price lock guarantee. No deceit, no deduction.
Unbeatable Customer Service
At Buyback Boss, we are always looking out for the comfort and convenience of our customers.
Our customer service unit will cater to all your needs and attend to your questions and complaints at any point while going through our checkout process.
100% Free Shipping
It doesn't cost a dime to send your OnePlus phone to us, thanks to our free shipping service on all orders. And what does this imply? It implies that if you sell your phone to our buyback program, you will get your full payout.
Speedy Payouts
Here at Buyback Boss, we will not only send your money in full, but we will also send it very quickly as well.
We will process your payment within a very short time a d send you your payment.
Safe and Secure
Why meet up with strangers when you can bank our 100% safe and secure buyback program to sell your OnePlus phone. With over 50,000 completed orders, you sure don't want to be left out.
Frequently Asked Questions
How much is my OnePlus Phone worth?
Usually, we will come up with a price for your OnePlus phone, depending on some factors. These factors may include but not limited to the current cosmetic condition of your phone and the specific model capacity.
You can expect to get a bigger Check for a new OnePlus phone in excellent condition. You have nothing to worry about if your phone is poorly used or very old, as you will be getting a good payout as well.
Can I sell a broken OnePlus Phone?
You can bring in your faulty, water-damaged, and broken OnePlus phones to Buyback Boss, and we will happily buy them from you. 
Is a buyback program the best place to sell my OnePlus Phone?
Selling your OnePlus phone online is quite easy. But if you want to get the real monetary value for your device, a buyback program does it better than the rest.
Now, you can sell your phone online and feel safe while at it. You will not have to meet with third-parties or see a chunk of your payout deducted to cover the shipping costs. Everything is simple and superfast.
How does the OnePlus Phone trade-in program work?
Get a custom price quote for your OnePlus device when you give out its basic details. At this point, you may decide to accept the quote and continue or reject the quote and opt-out of the trade-in.
If you choose to accept it, complete our checkout process with a few mouse clicks and go ahead to ship your phone to us for free. When we receive and validate all claims about your device, we will pay you immediately.
How do I get paid for my OnePlus Phone?
Your money will come in either through Check or PayPal.
Do I have to sell my OnePlus Phone if I get a quote?
Not if you don't want to! Here at Buyback Boss, we run a transparent buyback program to ensure that our customers have a 100% say on the sale of their devices.
However, you can only enjoy our 14-day price lock guarantee if you finish the checkout process for your phone.