Thinking of getting the best value for your new, used, or broken Lenovo Phab 2 and Phab 2 Pro devices? Then look no further than Buyback Boss.
We are very much interested in buying any device you have to sell, so don't hesitate to patronize our buyback program to enjoy a hassle-free trade-in process. Why are we so sure of this?
Our buyback program is equipped with top-notch features that will give you the absolute best in terms of service delivery and huge payouts. Just give us the specifications of your Lenovo Phab 2 Pro and a little description about it in order to get our fast custom quote. If what we quoted looks great to you, then we can proceed to do a trade-in without wasting time. Note that we won't ask you to list your Lenovo Phab 2 or ask a third-party to transact on our behalf.
Our services are such that you can sell multiple devices to us for more money. So you can whip out your used phones, lenses, tablets, and much more in a single order for a bigger payout.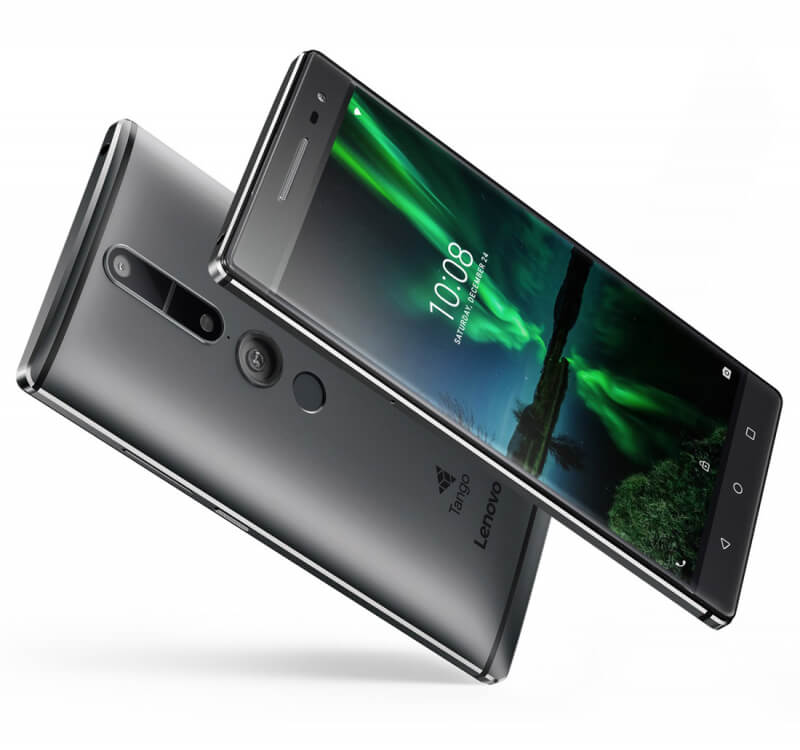 How to Sell Your Lenovo Phab 2 Pro
Get a Custom Price Quote
To get a custom price quote, answer a couple of questions about your Lenovo Phab 2, and we will reply to you with a custom offer.
Ship Your Lenovo Phab 2 Pro
Like our offer? Accept it and ship your Lenovo Phab 2 to us. It is our custom to offer free shipping for every device, so keep in mind that we will bear all the shipping costs for your Lenovo Phab 2 Pro. We will also provide an online tracking number with which you can monitor your device at all times.
Get Paid Through Check or PayPal
These are the two best options you can select from on our platform.
Why Sell to Buyback Boss?
Highest Payouts Guaranteed
Everything we do is geared towards making the trade-in process a little easier and faster for everybody. This is exactly why we will go the extra mile to give you the highest payout for your devices. If you receive a better offer, indicate to us via direct email with a valid price-match claim, and we will update your offer.
Unbeatable Support Team
Here at Buyback Boss, our well-trained and professional support team is set on maintaining high-level customer satisfaction. This is done by providing answers to all your questions, inquiries, and giving you clarifications before, during, or after completing an order process for your Lenovo Phab 2.
Trusted by Over 50,000 Customers
Here at Buyback Boss, our buyback program is 100% reliable and trustworthy. So far, we have successfully processed more than 50,000 trade-in orders and counting. And oh can also hop in to enjoy the same seamless trade-in services as our other customers when you sell your Phab 2 Pro to our buyback program.
No Bait and Switch Offers
At Buyback Boss, we have a reputation for being trustworthy. So you can expect to sell your Lenovo Phab 2 Pro to us without baits and price switches.
Speedy Payouts
Payouts to your preferred choice are as speedy as the custom offers you receive for your Phab 2 Pro.
Free Shipping on All Orders
Take advantage of our free shipping policy, which allows you to go home with the most cash when you sell your Lenovo Phab 2 and Phab 2 Pro to us.
Frequently Asked Questions
How much is my Lenovo Phab 2 worth?
We will determine the price of your Lenovo Phab 2 in a very short time. Usually, you have to tell us about its condition, capacity, and other important aspects. When we have those details, we will tell you what we're willing to pay.
Usually, we will offer more money for newer devices, while older or broken models will get a nice payout as well.
Can I sell a broken Lenovo Phab 2 Pro?
Yes, you can. We will buy your Lenovo Phab 2 Pro even if it is cracked, water-damaged, or broken.
How does the Lenovo Phab 2 trade-in program work?
Our Lenovo Phab 2 trade-in program is speedy and convenient. Get started with a fast custom quote and accept if you like it. Then go ahead to ship it to us for free using our free shipping service. 
As soon as we receive your Lenovo Phab 2, we will inspect it to ensure that it is exactly as stated at the time of sale, after which you are paid handsomely!
How do I ship my Lenovo Phab 2 Pro?
Once you complete an order process for your Lenovo Phab 2 Pro, you have to ship your device to us. You can do this for free when you print out the prepaid shipping label of your Lenovo Phab 2 Pro, and attach it to your packaging box with the device inside and send to Buyback Boss.
How do I get paid for my Lenovo Phab 2?
You can collect your money through Check or PayPal.
Do I have to sell my Lenovo Phab 2 and Phab 2 Pro if I get a custom quote?
No! We only tell you how much your device is worth but will never pressure you to sell it to us. But it's important to use our checkout process for your Lenovo Phab 2 to enjoy our price lock guarantee.