Why allow your old, broken headphones lie fallow in your drawer when you can sell it online for fast cash? Sounds cool, doesn't it? Here at Buyback Boss, we offer top-notch trade-in services without any risk or hassle.
Bumping your head from side to side, listening to your favorite songs blaring through your headphones is one way to sit back, relax, and have some fun. Yet, it could fall off at a split second. You could also want an upgrade on your current headphones. And if you are looking to offset the cost of your new upgrade, Buyback Boss is your best bet.
We understand that a buyback program has to be smooth, safe, and fast. This is why Buyback Boss is specially designed to make things convenient for you.
Our buyback program is designed to offer you the best at no extra cost. And it doesn't matter if your headphone has the odd scratches, worn out parts, or cracks. We'll figure out what it's worth, and send you a custom quote.
We buy all types of headphones, regardless of their state or condition. And if you've got many in your junks drawer, you can offload them all and sell them to us for a bigger Check.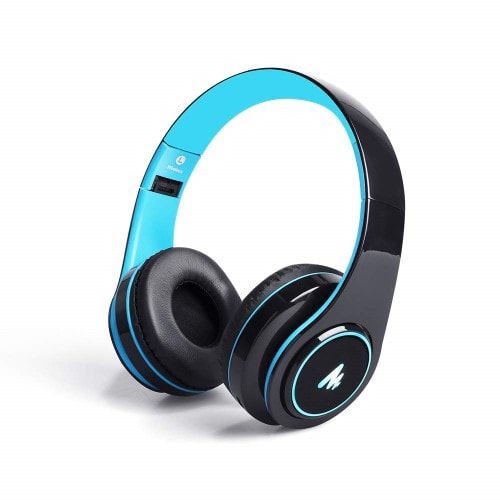 How to Sell Your Headphones
Get a Custom Quote
The first step is getting a quote immediately after indicating your interest. What's more, it is simple and straightforward. Just tell us about your trade-in device by filling out our online form, and we will give you a custom price quote afterward.
Ship Your Headphones
Think the offer is great? Send your headphones over to us. Don't worry about the shipping costs as we've got that covered for you as well. With the prepaid shipping label with you, tag the box containing your headphones and send it over.
Buyback Boss also gives users an online tracking number. This way, you can keep track of your headphones all day long.
Get Paid
Upon inspecting your headphones, Buyback Boss immediately sends payment to you via PayPal or Check. It's that easy!
Why Sell to Buyback Boss?
Highest Payouts Guaranteed
When you receive a quote and imagine it's not good enough, send an email of the best you come across. We'll improve our offer immediately because we pay the highest sums so far!
Smooth, Seamless, and Superfast Trade-in services
We know nobody loves to have their time wasted, especially with regards to a device they want to sell. We respond in record time, and with an unbeatable cash offer that will save the hassle of trawling through multiple online platforms in search of the perfect offer for your headphones.
No Bait and Switch Offers
We don't say something while intending another. In fact, our price lock feature, which spans 14 days, shows we're serious about your device and pay the price agreed. When you complete our checkout process, we will lock down the price for 14 days if you are not in a hurry to ship immediately.  This way, you get the exact estimated price when you send your device.
Speedy Payouts
You're getting your cash at breakneck speed. All we have to do is check your device and immediately send payment to your preferred choice.
Free Shipping on all Orders
This is a huge perk if you consider that shipping costs could leave you with nothing. Buyback Boss will cover the shipping costs of sending your headphones to us.
Speedy Payouts
Waiting to upgrade and subsequently trade-in your smartphone will lead you to miss the opportunity to sell your current phone at its peak value. The truth is, smartphones devalue quickly and will take a nosedive as soon as the newest, greatest thing comes out to replace them. Sell your phone when it's convenient and when it's most opportune. Don't wait for the ship to sail.
Free Shipping on All Orders
This is a huge perk if you consider that shipping costs could leave you with nothing. Buyback Boss will cover the shipping costs of sending your headphones to us.
Safe and Secure
Our services sure beat meeting a stranger in public or using lists you can't trust. Buyback Boss ensures your transaction is safe and secure.
Frequently Asked Questions
How much is my Headphone worth?
The answer is mostly dependent on the state of your device. You'll receive better quotes for a recently bought or new model in good condition. If it's broken, the offer might be a little low but still the best you'd get anywhere else.
Can I sell a broken Headphone?
You definitely can! Buyback Boss will offer you cash on your damaged and worn headphones at any time of the day.
How does the Headphone trade-in program work?
Use our online quoting process to receive an instant offer on your headphones. If you're happy with the offer, go ahead and accept it, then go through our checkout process. Then comes the prepaid shipping label to attach on the box with your headphones. After receiving and inspecting it, we'll send your cash.
How does this buyback program compare to others?
Our buyback program is second to none when it comes to ease of use and convenience. It does not only facilitate smooth and seamless trade-in services but also allows you to do everything without stepping out of your room.
Similarly, our buyback program effectively removes all the stress and hassle of trading your device for fast cash. Unlike some classified websites, where you have to go through several steps just to create a listing, meet with buyers, or bear the shipping costs, our buyback program will help you get the best value for your device without sacrificing comfort and convenience.
Do I have to pay to ship my Headphone?
No. You're not paying a nickel for shipping your headphones. It's entirely free on your part because Buyback Boss covers the cost of shipping. Just print out a customized shopping label for your device to enjoy our free shipping service.
How will I get paid for my Headphone?
You have two basic options: through PayPal or Check.
Am I obligated to sell my Headphone if I get a quote?
No. You're under no compulsion or obligation to sell your headphones. However, to lock in your offer, you need to complete the checkout process.