It is a rare individual these days who doesn't need a smart phone. Even older adults have come to appreciate the benefits of having one of these devices near at hand for all of the many services that they provide. The only question if you're hunting for a new phone is which one is going to be the best fit for you. The Samsung Galaxy and the iPhone are both top choices. The percentage of the market share that they garner reflects that. In this article, we'll go over some of the features of each of these top sellers so that you can get an idea of which one might be for you.
Samsung Galaxy vs iPhone: The Price Point
Let's face it: price matters when it comes to cell phones. You're probably going to have a price point in mind, and if a particular model is far off from what you want to spend, then you're going to disqualify it regardless of what it has to offer. For this comparison, we're going to be looking at the iPhone 11 and the Samsung Galaxy S10+.
The iPhone 11, which just came out, will cost you $699 if you get the model with 64GB. If you want the one with 128GB, you'll be paying $749. Meanwhile, the Samsung Galaxy S10+ will cost you $999.99 if you get the one with 128 GB. There's also a model that comes with a whopping 1 TB, but that will cost you $1599.99.
At face value, that means the latest Galaxy will cost you $250.99 more with the same amount of GB as the iPhone. You can pay more or less for either one of these phones, depending on how many GB you want. Remember, though, that unless you have jailbroken the phone, you're also going to need to have yourself an agreement with a network like Sprint or AT&T to get the device's full benefits. Until you have a contract set up, you won't be able to get calls or send texts.
Samsung Galaxy vs iPhone: Battery Life, Display, and Cameras
In objective tests, it has been established that the iPhone's battery will last you a little longer than that of the Samsung Galaxy. The display of the iPhone 11 is also slightly larger than that of the Galaxy S10+.
Cameras have become a focal point of both of these new devices. If you've seen some of the ubiquitous iPhone 11 ads that have been playing on TV recently, you'll see that part of what they're emphasizing for this model is that it now comes with three different cameras. You get a wide, telephoto, and ultra-wide lens. These cameras are on the rear of the phone on the upper left-hand side.
The Samsung has essentially the same thing, though. Samsung's cameras offer a 123-degree field of view with its ultra-wide lens. The iPhone gives you 120 degrees.
The quality of pictures that each of these phones takes is comparable. You're going to get high-quality photos with either of these choices; the only possible difference that you might notice is that the iPhone will give you a little less detail when you zoom in on a subject.
The S10 cannot take portrait selfies. It has the extra front-facing camera for that reason. Each of these devices has what's called a True Depth camera system. It allows them to take Portrait mode images.
Samsung Galaxy vs iPhone: Do You Want a Larger Screen Size?
As we mentioned, it's with the iPhone that you're going to be getting a larger screen size. That might matter to you if you're often playing games and watching media on your device.
With the iPhone 11, you get a display size of 6.5 inches. With the Galaxy S10, you're getting 5.8 inches. You might make the argument that the picture quality of the Samsung is slightly better. It is 3040×1440, while that of the iPhone is 2436×1125.
However, if you look at them side by side, this difference is negligible. They both deliver a high-quality image. The only way you might discern that you're getting better quality from the Samsung is if you're positioning your face mere inches from the screen.
Samsung Galaxy vs iPhone: Device Appearance
The main difference in appearance between the iPhone and the Samsung Galaxy would be the way that they have set up their camera systems. The iPhone 11 has gone with that recognizable three-camera notch that lets you identify the device even when seen at a distance. The Samsung has disguised them a bit better, as they are embedded within the phone and are only visible as pinholes on its backside.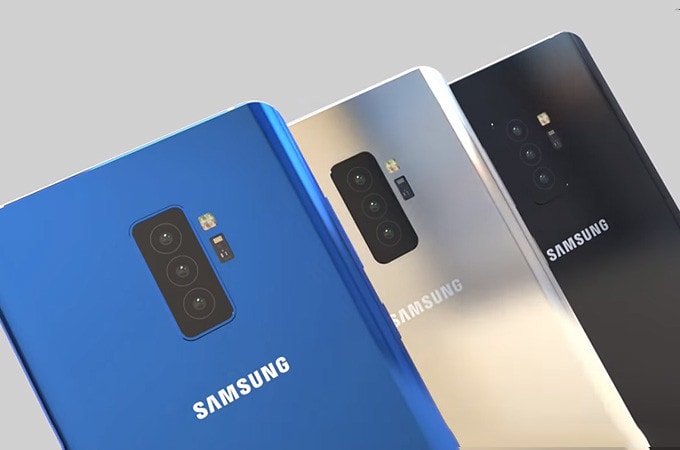 Really, though, neither one of these systems has more benefit than the other for any other purpose than aesthetics. Neither system makes the cameras more or less susceptible to damage, so this turns into a bit of a wash.
Other than that, both phones seem sleek and well designed.
Security Features of the Samsung Galaxy and the iPhone
There is a notable difference when it comes to the security features of these devices. Apple and the iPhone are pioneers in the realm of facial recognition technology. With the iPhone 11, you get the popular Face ID tech, which has been present in their last couple of generations. The A13 Bionic Processor is what makes this feature possible, and it's virtually hack-proof.
Samsung has facial recognition tech as well, but they have gone with a basic picture instead of the 3D mapping that is requested of iPhone owners when they first set up their phone.
For those who are looking at phones with security in mind, this is no small thing. That's because there have been lots of videos posted on YouTube and elsewhere of Galaxy models being fooled by something like a video of the owner's face. Now, how realistic might it be that a potential thief could obtain such a video? It doesn't seem likely, but it's still distressing to think that the security tech for the Galaxy doesn't seem to be up to that of the iPhone.
For those who are security-minded, the iPhone might be the wiser choice. Considering all of the bank account information, credit card numbers, and other sensitive data that is likely to be on your phone, this is certainly a point worth considering.
Samsung Galaxy vs iPhone: Which has the Performance Edge?
There's also that ever-important question of performance with these two phones. The Galaxy S10 has an 8-core Qualcomm Snapdragon 855 processor. The iPhone 11 counters with the A13-Bionic, specially designed by Apple.
It is in this area that you see the iPhone seemingly pull ahead of the Galaxy in several key metrics. There is what's called a Geekbench benchmark, which is an aggregate of the single-core and multi-core score for each device that is tested. The S10 got a 730 single-core score and a 2517 multi-core score. The iPhone came back with a 1330 for the single-core and a 3324 for the multi-core score.
In simple language, this means that the A13 Bionic processor that the iPhone 11 is running is more powerful than that of the Galaxy. The marriage of hardware and software that you get with the iPhone allows for faster running speeds as well. With each new iteration of iOS, any possible bugs or glitches are quashed before they become a source for significant concern.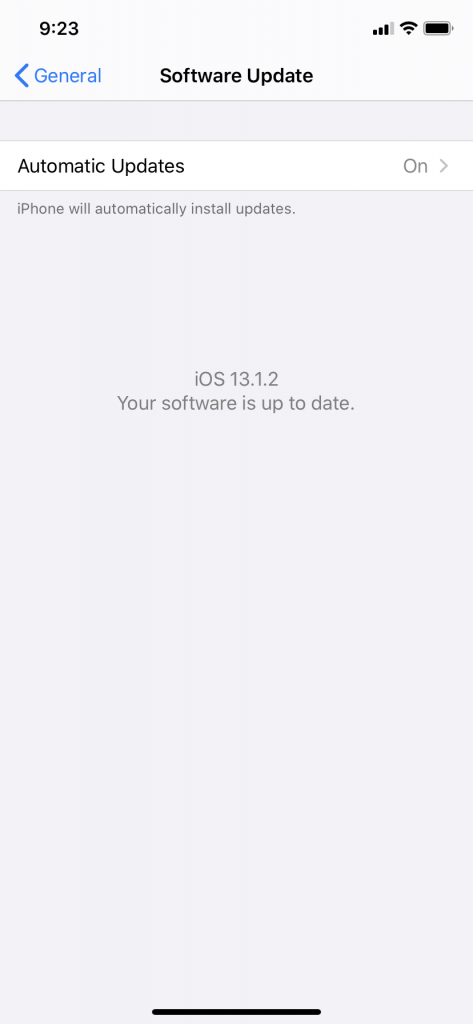 Samsung Galaxy vs iPhone: The Bottom Line
While both of these are excellent phones that pack a lot of impressive tech, there are also a few undeniable facts. One is that, across the board, the latest iPhone is cheaper than the newest Galaxy model. That remains true, provided that you get comparable GB with each model on which you are focusing.
You also get a slightly bigger screen with the iPhone, though the pixilation of the Galaxy is a bit better. The picture quality with the three cameras is comparable.
The security configuration with the Facial ID technology of the iPhone seems to be objectively better than that of the Galaxy. If you are thinking about security first, then probably the iPhone will be the way for you to go.
As for overall performance, all metrics seem to put the iPhone ahead of the Galaxy as well. The speed and power generated by the A13 Bionic processor is a triumph on Apple's part that no other cell phone on the market has been able to duplicate.
Ultimately, you'll have to decide what features are the most critical for you. Equally vital, though, is simply what kind of operating system is more appealing with these two phones. You might have been getting iPhones or Samsung models for years, in which case brand loyalty has already been established.
Neither one of these is a bad choice by any means. It seems from our perspective, though, that the latest iPhone appears to have a leg up on the competition in several key areas that many consumers appreciate.