Each year, Samsung unveils its latest flagship model from the S series. The Samsung Galaxy S10 was released in 2019 and largely been hailed as the greatest smartphone the company has ever produced. Samsung's newest release comes in two flavors: the Samsung Galaxy S10 vs. S10 Plus. Both are incredible phones. We'll dive into the differences so you can figure out which is the right choice for you. 
Galaxy S10 Vs. S10 Plus: Built Around Similar Architecture
The Samsung Galaxy S10 and the S10 Plus share many overlapping features. Both are powered by the same Samsung Exynos 9820 processor. Likewise, both come with 8GB of RAM, Both are also equipped with Samsung's incredible AMOLED display which is widely considered to be the best on the smartphone market.
So what do the differences come down to then? They are somewhat subtle but do make a significant impact on your daily use of the phone: screen size, battery capacity, and front camera specs.
For many buyers, the price may be the main deciding factor. The Galaxy S10 starts at $899 while the S10 Plus starts at $999. Still, we'll go through some of these major differences to help you make the right call. At the end of the day, both are great phones and you really can't go wrong selecting either.
Which Has Better Performance: Samsung Galaxy S10 Vs. S10 Plus?
Both phones excel on all benchmark tests. Since they're powered by the same chip, there's no real difference in performance capacity. Likewise, both feature the same storage options of either 128 and 512 GB. The Samsung Galaxy S10 Plus does feature a vapor chamber cooling system. It's a fascinating piece of tech but doesn't create measurable performance advantage between phones.
Screen Size Comparison: Galaxy S10 Vs. S10 Plus
The main thing that most consumers will notice between the Galaxy S10 and S10 plus is the difference in screen size. The S10 features a 6.1-inch, 19:9 (Edge), Wide Quad HD+, Dynamic AMOLED display while the S10 plus utilizes a 6.4-inch, 19:9 (Edge), Wide Quad HD+, Dynamic AMOLED display.
Both displays look great and display vibrant colors in all lights. And if you're upgrading from an earlier phone like Galaxy S6 or an iPhone 6, you'll find both screens to be a massive improvement.
The larger phone is great for those who do a lot of gaming and content watching on the phone. On the other hand, the Galaxy S10 display is easier to use one-handed. Your best option is to head to a phone retailer and see which one feels more comfortable to you.
How about Galaxy S10 and S10 Plus' Battery Life?
There's a huge difference in battery size between the two phones. The Galaxy S10 Plus features a 4100mAh battery compared to the 3400mAh unit found in the S10. However, during testing, there wasn't a huge overall stamina difference. Both are solid lasting one full day of use and needing to be charged by midnight.
For a normal-sized phone like the Galaxy S10, these results are industry standard. However, for a larger model the S10 Plus, you would expect longer especially compared to other full-size flagship phones. 
Which Samsung Device Has A Great Front Camera Setup?
Both phones feature identical rear cameras that produce absolutely gorgeous photos. However, there is a difference in the rear cameras. Both phones pack a 10-megapixel front-facing camera with a fixed f/1.9 aperture and dual-pixel autofocus.
However, the Galaxy S10 Plus also includes an additional 8 an 8-megapixel f/2.2 autofocus camera which provides superior depth and field detection for selfies. It is a noticeable difference between the two phones. So if you a major selfie-taker, it's likely worth the additional cost.
How Good are the Look and Feel of the Galaxy S10 Vs. S10 Plus?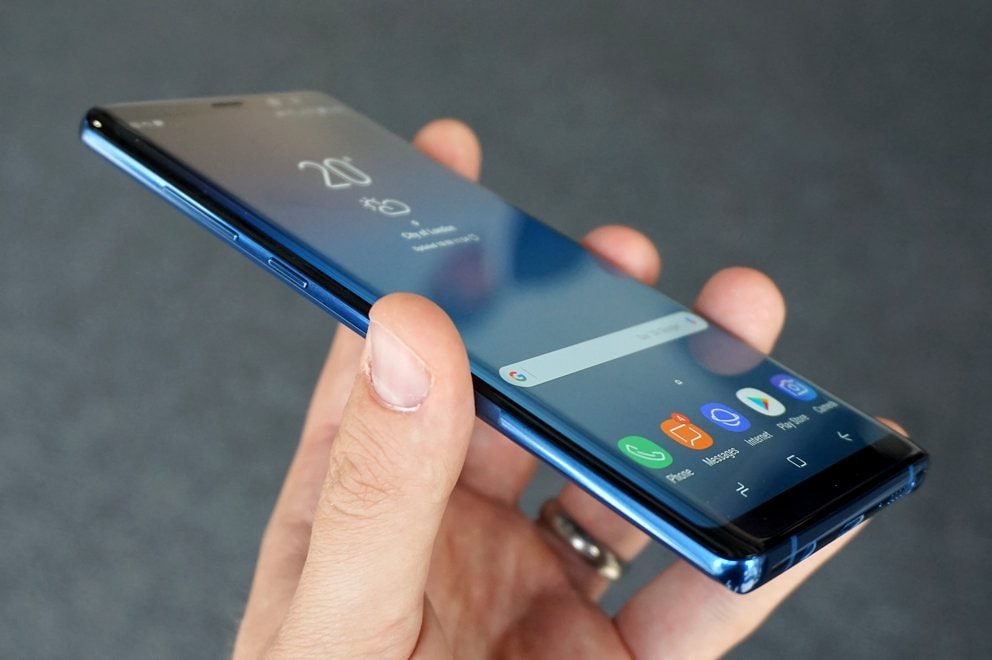 Both phones are based on the same design and are definitely two of the most stunning phones on the market. The Galaxy S10 Plus is larger measuring 8mm tellers and 4 mm wider. Both are the same thickness, though the Plus weighs an additional 18 grams compared to the S10.
These dimensions will change the way you carry and use the phone. It's much easier sneaking the Galaxy S10 into your pocket or small bag. However, thanks to the reduced bezels on the S10 Plus, it feels remarkably compact and easy to use for such a big phone.
Both phones use Samsung's Infinity-O display. This alternative to the notch approach from Apple creates a little island for the front-facing cameras. It works very well on the S10, though it can be a bit awkward with secondary selfie cam on the S10 Plus. Takes a little getting used to, but it's a refreshing twist on the edge to edge design.
Which One Should You Choose? Samsung Galaxy S10 Vs. S10 Plus
The Samsung Galaxy S10 and S10 Plus have both hailed as the best Android phones on the market. Overall, the differences between them are subtle and will come down to you as a buyer. If you're interested in larger screens and better selfies, it's worth the extra money to upgrade.
On the other hand, the Galaxy S10 is more rounded and will feel like a better value for many people. Stretched out over the course of a year or two, you won't even notice the price difference. So the real question is which phone feels better to you?
If you are ready to upgrade to the Samsung Galaxy S10 or the S10 plus, be sure to sell your old phone to Buyback Boss. Buyback Boss makes selling your phone a breeze. Click here to get an instant quote. Then send in your phone with a free shipping label and get cash in no time. And with the best prices guaranteed, you'll have the freedom to choose either of the two amazing new Samsung phones for your upgrade.
Read more about smartphones on the Buyback Boss blog. Check out the differences between Google Pixel and Samsung Galaxy. Discover how to transfer contacts between Android and iPhone. Or learn how to recycle your old phone. What are you waiting for? Head on over now!