Is Your iPhone Bluetooth Not Working? Here's How to Fix It
If the Bluetooth feature on your iPhone is not working, then there are a few things that you might potentially try to fix it. We'll start with the easier options and work our way up to the more complex ones.
Pair Your Headphones to Your iPhone
You should first check to be sure that you have correctly paired your headphones to your iPhone. If you have not done so, then the Bluetooth functionality will not work.
Get your headphones into pairing mode. How to do that will depend on which model of headphones you have purchased. Check the directions and follow them.
Once you have done that, hit Settings on your iPhone, then go to Bluetooth.
Scroll down to the Other Devices Tap where you see the name of the headphones to complete the process.
You should see the headphones move up to the My Devices That will show whether they have paired with your device correctly. Pairing is a process that you should need to do only once. You will only have to make adjustments in this area if you want to change devices or remove those headphones from the paired list.
How to Connect Your Car's Bluetooth to Your iPhone
Most modern vehicles, if they are past a certain age, should have Bluetooth connectivity features. The pairing setup should be similar to the one we just described, with the headphones. Begin the pairing process with your car's entertainment system. Again, how to get that started will depend on what make and model of vehicle you have.
Once that is done, head to your iPhone's Bluetooth connectivity settings as described above. Select the option for your car's stereo where it appears on your phone. Often, when pairing your vehicle to your phone, you will be called upon to enter your four-digit passcode. That's just an extra security precaution. Once you do it, you should be good to go, provided that your Bluetooth is functioning as it should be.
Change the Name of One of Your Bluetooth Devices
Sometimes if your Bluetooth connectivity is not working as it relates to a single device, then changing the name designated for it will fix the problem. Be aware, however, that not all devices will allow you to change their name.
Start by making sure that your device is powered on and that it is paired with your iPhone.
Go to Settings, then Bluetooth.
At the far-right side of the device's name, select the information icon. Scroll down to where it says Name, and enter a new name of your choosing.
You might also change the name of your iPhone where it appears in other Bluetooth systems, like your car's entertainment center, for instance. To do so, head to Settings, then General and About. Select the name to customize. This may make it easier for your vehicle's entertainment system to pick up the iPhone.
Update Your iOS Software
If you've tried these things and your Bluetooth functionality is still an issue, then the next step should be for you to check for updates to iOS. Many times, you'll be able to fix the problem by installing the latest version.
Go to Settings, then General.
Go to Software Update.
If there is one, you can tap on it, and the software should update within a couple of minutes.
Toggle Your iPhone's Bluetooth Function and Restart the Phone
If you're still having trouble, then you can toggle your Bluetooth's connection. If that hasn't solved it, you can do a hard restart of the phone.
Get Cash For Your Used iPhone
We buy used and broken iPhones for top dollar! Get free shipping, a 14-day price lock, and our highest price guarantee.
GET A FREE QUOTE
Go to Settings.
Head to Bluetooth, and then toggle the setting on and off a few times. Check to see if that did the trick.
If it didn't, next up will be a hard reset of the device. If you have an iPhone version 8 or later, then press and release the volumeup button, followed by the volume down one. On the phone's other side, press and hold down the side button until you see the screen switch off and then back on. When the Apple logo comes up, release the side button.
If you have an iPhone 7Plus, then you'll need to hold down the side and volume buttons simultaneously for 8 or 10 seconds until you see an Apple icon appear.
If you have some earlier version of the iPhone, you press the Home and Power buttons for 10 seconds to execute a hard reset.
Once that is done, see if the Bluetooth connectivity has returned.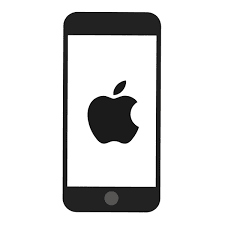 Disconnect from Your Bluetooth Devices
Disconnecting from your Bluetooth devices should be next on the list if you're still having trouble.
Go to Settings, then Bluetooth.
Select each of your Bluetooth devices and hit Disconnect.
Turn each Bluetooth device off, turn it back on, and then try to pair it again to see if it works now.
Forget a Device, then Pair It Again
You might also have some luck if you forget your Bluetooth devices and then pair them with the iPhone again.
Go to Settings, then Bluetooth.
Select the device, and then, on the next page, choose Forget This Device.
Go through the pairing process for the Bluetooth device again.
Try Pairing Your Bluetooth Devices to Another iPhone
If you have a friend or a family member who also has an iPhone, then you can try pairing your devices to their phone instead. That way, you can tell for sure if it is your phone that is really the problem and not any of your Bluetooth devices.
Reset the Network Settings
Try resetting the network settings next. Take care, though, because this move will not only wipe out all of the information on your iPhone. It will also wipe the VPN configurations and Wi-Fi networks.
Go to Settings, General, and then Reset.
Select Reset Network Settings.
You will get a prompt to put in your passcode. Do so, and your iPhone should turn off and restart. You can then pair the devices again and see if they work.
Restore Your iPhone As New
The one last thing that you can try before seeking help from Apple Support is to perform a factory reset of your phone. It is a drastic measure, but maybe that's what it will take to get your Bluetooth working again. Make sure before you do this that you back up your phone using iTunes or iCloud.
Go to Settings, then General, then Reset.
Tap where it says Erase All Content and Settings.
Tap Erase Now and wait a few minutes while your phone completely resets. You can then restore it from the backup that you made.
If this move has not restored your iPhone's Bluetooth capabilities, then more than likely the problem is some internal hardware issue. If that is the case, then getting it to a Genius Bar so they can open it up and tinker with it should be your next step.