Verizon and Cricket Wireless are two of the better-known cellphone service providers out there. They are both competing for a lion's share of the market, but which one is better? That is the question that we shall attempt to answer with this article. We'll be giving a detailed breakdown of their coverage areas, how much their plans cost, what perks come with them, what phones you can use on either network and more. In the end, you should be in a better position to make an informed decision.
First, though, we'll list some of the critical bullet points for you to know about each company.
Verizon
Their plans are regarded as being more expensive than most of their competitors; however, you can save some money with them if you agree to sign up for a family plan
They have the best 4G LTE coverage in the US, with 70%, which is superior to T-Mobile, AT&T, and Sprint, among others
They also have a more extensive 5G LTE network in place than any other provider at the moment, and they were the first to implement the use of 5G successfully last year
They offer several noteworthy incentives if you're willing to sign up for a family plan with unlimited streaming data, including Apple Music, Disney+, and buy-one, get-one-free offers on certain phone models
Cricket
Their unlimited plans get you international texting, as well as roaming capabilities in Mexico and Canada
They have a plan for $30 per month, which is quite reasonable, but it only comes with 1GB of 4G LTE data; if you don't do a great deal of streaming, then it might work well for you
Cricket has a decent coverage area, but their service tends to work better in densely populated areas and along the Eastern Seaboard
Their Group Save discounts make them a solid choice if you have some friends or family members who are budget-conscious and looking to go in on a plan together
Verizon's History
Verizon got its start in 1983 as the Bell Atlantic Corporation. Verizon Wireless is one subsidiary of the larger Verizon parent company. Their last subscriber count was over 118 million people, and their frequent ad campaigns make it clear that they are working to increase those numbers.
Their world headquarters is in Basking Ridge, New Jersey. They have a well-regarded national 4G LTE network, which covers 98% of the US population. They let consumers use many different devices, including Androids, iPhones, and more. Several years ago, they began an LTE in Rural America program, which was expressly designed to bring service to areas of the country that were underserved.
In 2015, they announced that they would be working to create the first 5G network. Their intention was to bring faster and more reliable service to the US. This fifth-generation network is how in existence, and much of it is operational already. That is a significant selling point for them, and they make a point of mentioning it in all of their commercials.
Cricket's History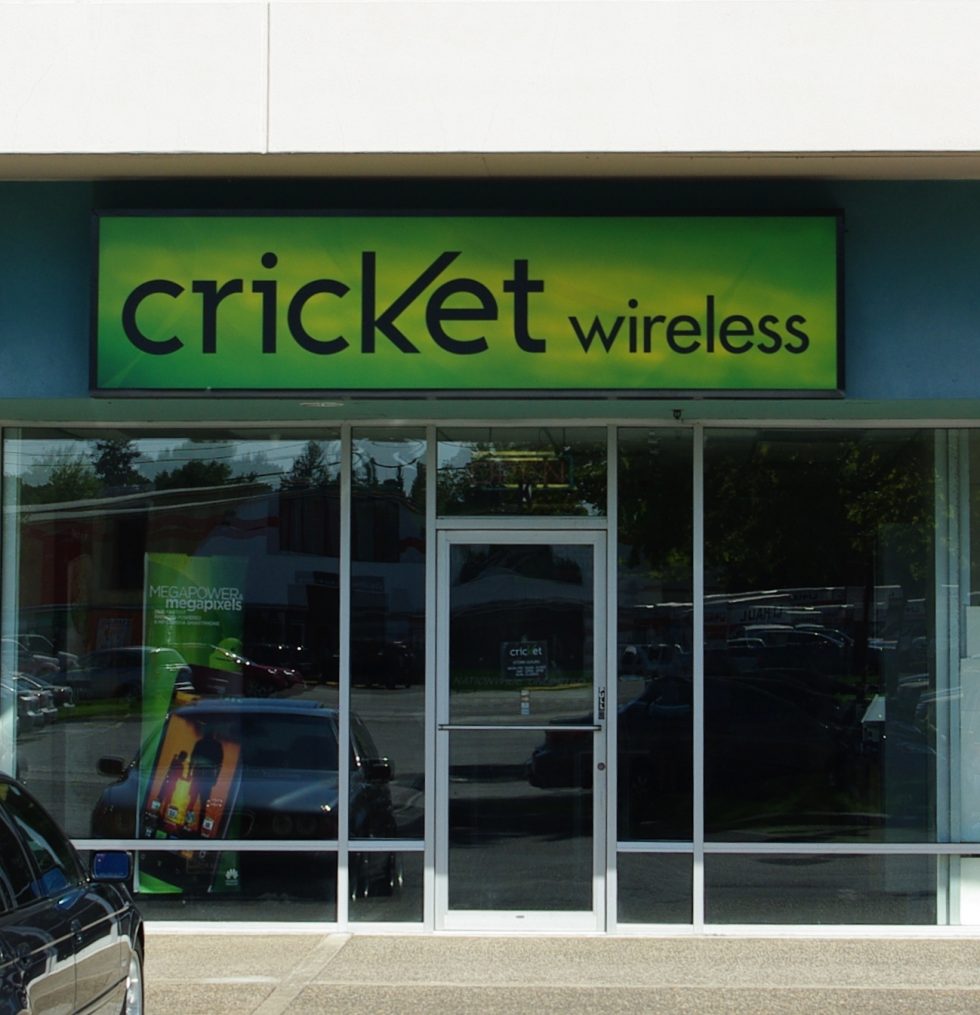 Cricket Wireless LLC is the full name of Cricket, and they are a subsidiary of AT&T. They have well-funded ad campaigns that draw on their parent company's considerable financial resources. Cricket was founded in 1999 in Chicago. Their headquarters is in Atlanta, GA. They have 5,000 retail locations nationwide that carry their products and sell their services.
In 2014, AT&T bought Leap Wireless International, which was Cricket's parent company. At that point, they had 4.5 million subscribers. The sale cost AT&T $1.2 billion. They are known as more of a regional service than some other major providers. They have a strong presence in some parts of the country, especially along the East Coast. Elsewhere, they remain a virtual unknown.
Does Cricket or Verizon Have the Better Network?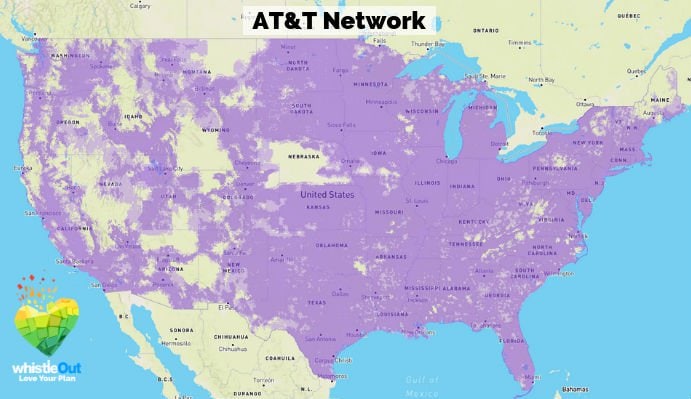 Network coverage for the companies that you are considering is one area to which you should pay particular attention. In this case, you're getting a couple of the better ones out there. Cricket uses AT&T's network, which is third-best in the nation. Verizon is number one. Verizon's coverage is 70% of the country for 4G LTE, while T-Mobile has 59% coverage, AT&T has 58%, and Sprint has 27%.
If you live close to a major metropolis, then you'll probably be okay with Cricket, and you definitely will be with Verizon. Verizon also has their LTE in Rural America program, though, and that gives coverage to a lot of underserved counties around the US. That's not a claim that Cricket can make.
In addition, it should be mentioned that Verizon has more 5G LTE in place than any other company at this point. They were the first to use 5G LTE, and both T-Mobile and AT&T are scrambling to catch up. It seems evident that both of them will have a comparable network at some point soon. For the moment, though, Verizon has a clear advantage in this regard.
Which One Has Better Plans?
How many plans cost and what comes with them is the next area you should examine as you do your comparison shopping. Cricket offers a plan starting at $30 per month. It comes with unlimited nationwide texting and talking capabilities. You get 1GB of 4G LTE data with it, which means you will have to closely monitor how much streaming data you use during the one-month billing period. After that 1GB is used up, you get low-speed data, which comes to you at 128kbps.
They also have an unlimited GB plan that will cost you $60 per month, but you can get it for $55 if you sign up for their autopay program. You could also add a second line for ten dollars less, and the third one for ten dollars less than that.
Get Cash For Your Used Phone
We buy used and broken phones for top dollar! Get free shipping, a 14-day price lock, and our highest price guarantee.
GET A FREE QUOTE
Verizon has more service plan options than most other wireless service providers. They have limited data plans that cost $35, $50, and $70. With them, you get 2, 4, and 8GB of data, respectively.
They have unlimited plans that range from $70 to $90 as well. Where you start to save money with them, though, is when you purchase their family plans. Those same unlimited plans will cost you from $35 to $55 per line if you get at least four lines. If you have a family with some kids who are continually streaming TV, music, and movies, that is worth your consideration.
What Perks Can You Get with These Companies?
Some individuals look at perks as being the most critical factor in deciding whether or not to go with a particular cellular service provider. If you're one of these consumers, then probably what Verizon has to offer is going to impress you more than Cricket. With Cricket, if you go for one of their unlimited plans, you get roaming in Canada and Mexico. You also get international texting. You can get Group Save discounts as well if you sign up as part of a larger group with family or friends.
With Verizon, most of the perks kick in when you go for one of their more expensive unlimited plans. For instance, with some packages, you can get Apple Music for your Android or iOS devices. For many, being able to listen to streaming music as you work out at the gym or go through your daily commute is appealing. They have buy-one, get-one-free deals on some of their phone models as well.
You could also get Disney+ for one year with some of the Unlimited packages. That lets you access an extensive library of Marvel, National Geographic, Pixar, and Star Wars properties. Unlimited plans aren't exactly cheap. Again, though, having some entertainment always on tap for the kids in the family can be a real lifesaver. You can check their website for details on which plans come with these features if you are interested.
What About Limitations with These Companies?
As for limitations that are worth knowing about, we've already spoken about how Cricket's network might be deficient if you live in a more rural part of the US. Verizon is the way to go if that is your primary concern.
It's true that with both of these companies, there are also occasionally devices which won't work on their networks. For example, if you have a phone that isn't as well-known as an Android model, an iPhone, an LG, or an HTC, then you should go on the website for each of these providers and contact them. They'll let you know if what you have is acceptable. If you buy a device from the company when you sign up, then this isn't something about which you will ever have to worry.
What Phones Can You Use with Each Provider?
Speaking of phones, there are lots of choices provided by each one of these companies. If you go on their websites, you'll see that each of them has many of the most recent editions of popular Samsung models, iPhones, and more. Cricket, though, focuses more on prepaid phones and older generations of Apple and Android products. It goes along with the image that they are trying to convey being a company with which you can save some money. You could get a 32GB iPhone 7 for $299.99, or a Samsung Galaxy A10e for only $69.99.
With Verizon, you can get top-of-the-line recent generations like the iPhone 11 Pro for $41.66 per month, or the Google Pixel 4 for $33.33 per month. A Samsung Galaxy Note 10+ will cost you $37.50 per month.
These companies are usually going to prefer that you buy a phone from them. If you go that route, it is best if you can pay as much money down as possible when you start using that service provider. When monthly rates get prohibitively expensive is when you must pay a hefty price tag for the phone each billing cycle as well as the agreed-upon price for the plan itself.
How is the Customer Service for Each Company?
There are few complaints about the customer service for either one of these providers. Each one has a help number on their website that you can call, and you could also do a Live Chat with someone if you're more comfortable with that option.
If you want to go talk to a customer service representative in-person, then Cricket has about 5,000 store locations around the country. Verizon, meanwhile, has only about 2,300 retail stores. Cricket has the clear edge in this area, though if you live near a major city, or close to one, then you should be able to locate a Verizon store with no problems.
Which One Should You Choose?
As for which of these companies is going to be better for you, it's all a matter of your priorities. Cricket has a reasonable coverage area, though not so great in rural sections of the US. Their prices are a little lower than Verizon's in most cases. They don't offer many perks, or at least nothing to rival what Verizon brings to the table. They do have more retail locations, so that's a point in their favor.
With Verizon, the plans are usually a little more expensive than Cricket, though the cost will come down if you are able to sign up with friends or family. You get more perks, particularly with their unlimited data plans. Their network is excellent, with the best 4G and more 5G at this point than any other company.
It is probably going to come down to how much money you can spend each month. If you have arrived at a point in your life where you are a little more financially stable, then you may opt for Verizon because of the benefits we mentioned. If you are on a fixed income, you're still in high school or college, or you have regular expenses that prohibit you from going with a more expensive monthly plan, then Cricket has its appeal.
Neither one is a poor choice, but the savings afforded by Cricket might trump the excellent network coverage and benefits offered by Verizon for some of the bargain hunters out there.