When you're looking at cellular service providers, there are several factors that you should consider. You'll want to see how much the plans cost, for instance, as well as what perks come with them. You might wish to check and see if you can get a discount if you purchase multiple lines as part of a family plan. You'll undoubtedly wish to examine their network to see what sort of coverage they offer. Today, we'll be looking at Consumer Cellular and Cricket, a couple of popular choices. When we're done, you ought to be able to choose between them more easily.
We'll start by going over some of the main points from the article about which you should be aware of.
Consumer Cellular
This is a cellular company that caters mostly to older adults, particularly those over the age of 50
They try to target those individuals who don't use their cellphones very often and therefore don't need a whole lot of streaming data
They are based in the Northwest, and the only brick-and-mortar locations through which their products and services are available are select Best Buys
Their plans start at just $15, but that one gets you limited talking capabilities; you can add streaming data for $5 more per month, and all plans come with unlimited texting
Cricket
They offer a Group Save program, and if you sign up with one of those it can save you some money versus their individual plans
They have unlimited plans that feature international texting and roaming in Mexico and Canada
They have a $30 per month plan that is quite reasonable, but it only comes with 1GB of 4G LTE data, so you'll need to take it easy with things like streaming movies and shows
Their coverage is considered to be pretty good for a smaller company, especially in heavily-populated areas and along the Eastern Seaboard
The History of Consumer Cellular
Consumer Cellular is a popular postpaid mobile virtual network operator that is based in America. They use the networks of T-Mobile and AT&T. They also resell wholesale wireless services to other virtual operators. In 2019, the company said that it had reached 3.5 million customers. They have also been one of America's fastest-growing companies for every year of the past decade.
The company was founded in 1995 by John Marick and Greg Pryor. They have accessories, cellphones, and no-contract cellphone plans. Their headquarters is in Portland, and they are probably best known in the Northwest. They have approximately 2,400 employees, and they focus their marketing more on older adults, especially those over the age of 50.
Their business model is not like some other companies if you examine their focus and marketing. There are several prominent national providers that are trying to get high-use clients to sign up with them. Consumer Cellular is attempting to appeal to more casual cellphone users. Individuals who do not use a lot of streaming data are probably going to like them.
The History of Cricket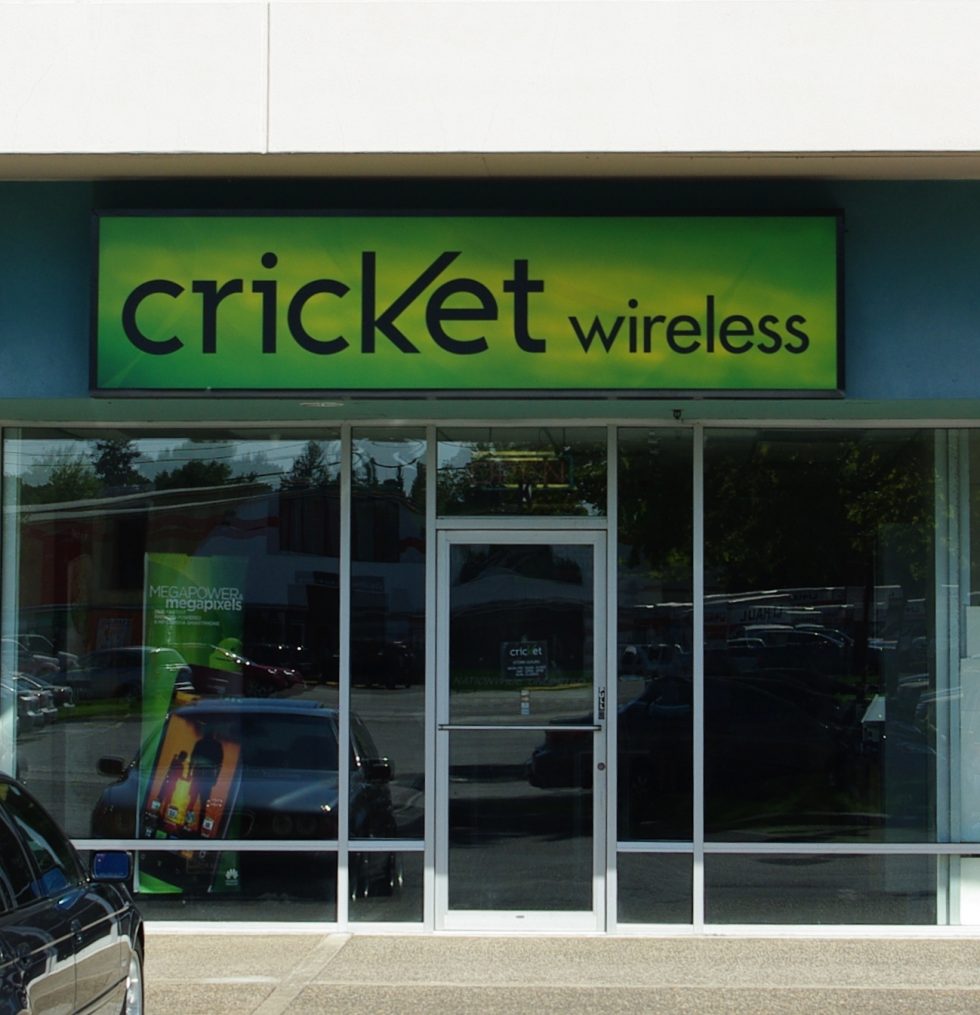 Cricket's full name is Cricket Wireless LLC. It is owned and operated by AT&T. As one of their subsidiaries, they use that company's considerable financial resources to fund their aggressive ad campaigns. It was founded in 1999 in Chicago, but it is currently headquartered in Atlanta, GA. They have 5,000 retail stores nationwide, though they seem to be more prevalent in some geographic locations than others.
In 2014, AT&T bought Leap Wireless International, which is Cricket's parent company. At that point, they had 4.5 million subscribers. The acquisition cost 1.2 billion dollars, but as a huge multinational conglomerate, AT&T was easily able to afford it. Cricket is known as more of a regional service than some other providers, like Verizon, T-Mobile, or AT&T.
Does Consumer Cellular or Cricket Feature Better Coverage?
Coverage area is something that should be of particular concern to you as you shop from among existing service providers in your area. Consumer Cellular uses the networks of both T-Mobile and AT&T. They are the second and third-best 4G LTE networks in the country, respectively. AT&T covers 58% of the country, and T-Mobile covers 59%. Both of these are lagging behind Verizon, which is number one with 70%. It is also Verizon that is leading the way with 5G LTE coverage.
Consumer Cellular is sometimes regarded as a smaller regional carrier. Still, their coverage is better than many of the other lesser-known providers out there. They are more known in one particular part of the country than elsewhere, but there are not going to be many areas where service is problematic. There are always going to be at least a couple of spots on the map where the overlap of AT&T and T-Mobile's networks are going to miss, but it doesn't happen often.
Cricket uses AT&T's network since that is their parent company. At third-best in the nation, that means that Consumer Cellular is going to have superior coverage since they use both AT&T and T-Mobile. However, there haven't been many consumer reports to indicate that Cricket's coverage is considerably inferior to Consumer Cellular. You would probably be okay if you go with either of these if that is your primary concern.
Which One Has the Better Plans?
How much cellular provider plans cost and what you get with them is the next thing that you should examine as you are comparison shopping. With Consumer Cellular, you can get a single line with 250 minutes of talking capability per month. That will cost you $15, which is quite reasonable in 2020. They also offer a plan with unlimited talking capability for $20 a month. If you decide you need streaming data as well, you can get a plan with 500MB per month for another $5 added to your bill. 3GB would be an extra $10 per month. 10, 15, and 25GB per month plans will cost you another $20, $30, and $40 each.
When you look at this pricing plan and what you get for it, it quickly becomes evident that Consumer Cellular is targeting older adults and those who don't talk on the phone or use streaming data very much. If you go to their website, that's quickly confirmed. Not one of the pictures there features anyone under the age of 50.
Get Cash For Your Used Phone
We buy used and broken phones for top dollar! Get free shipping, a 14-day price lock, and our highest price guarantee.
GET A FREE QUOTE
With Cricket, you can get a plan that costs $30 per month. That includes an unlimited nationwide talk and texting capabilities. You'll get 1GB of 4G LTE data, which isn't very much by the standards of the larger companies. After you use that up, you'll get low-speed data, which comes to you at 128kbps.
Cricket does have an unlimited GB plan that will cost you $60 for an individual line. However, you can get it for $55 if you sign up for their autopay feature. You can add on a second line for ten dollars less, and the third one for ten dollars less than that if needed.
What Perks Do These Two Companies Offer?
You should also look at what perks the service providers offer that you are considering. That could be the determining factor that sways you to one side or the other. Consumer Cellular probably is not going to wow you with any of their extras. About the only noteworthy thing, they'll do for you is to give you a discount from your plan if you are a member of the AARP.
This reinforces the market that they are targeting, but it is also a way for them to keep the prices of their plans so low. If they are not adding on a fabulous perks package, they can continue to offer some of the most affordable plan costs around.
With Cricket, you get considerably more. If you go with the unlimited plan, you'll get roaming in Canada and Mexico, as well as international texting. If you spend lots of time in those countries or have relatives there, this feature might end up being vital for you. There are also the Group Save discounts if you sign up with several others. Where Cricket is going to do you the best is if you have a few family members or friends with whom you can go in on a plan.
Are There Any Limitations About Which You Should Know?
The real limitations with Consumer Cellular come in the form of minute and data limits, depending, of course, on which plan you have. Generally speaking, if you want unlimited talk capabilities and lots of data because you're always browsing online or watching videos, you're probably going to want to go with a different company.
Cricket doesn't offer you a ton of streaming data either unless you go with their unlimited plans. Those plans are, admittedly, a better deal than what you would pay for most of those available with industry giants like Verizon or T-Mobile.
Which Phone Models Can You Use with These Companies?
If you want a more extensive selection of newer phones, then it is going to have to be Cricket over Consumer Cellular. Cricket has lots of phones from Apple, HTC, and Samsung, and you can also bring your own device in many cases. If you have a phone already, check their website to see if your make and model is acceptable. If you want to buy a phone from them, you can get a Samsung Galaxy S10 for $399.99, or you could get something like an iPhone 11 Pro with 64GB of storage for $899.99.
With Consumer Cellular, you are going to be seeing primarily older phone models, though there are a couple of newer ones. That's because the company figures that their customer base is not going to want to spend that much to get the latest, top-of-the-line devices. You can get the Galaxy S9 for $550, or you can pay for it through an installment plan as well.
How is Their Customer Service?
The customer service for both of these companies seems fine. You can reach out to either one of them by calling the help numbers on their websites. You can always Live Chat with them if you'd like to do it that way.
If you need a brick-and-mortar location to speak to someone in-person, you can find Consumer Cellular products and services in 350 Best Buy locations. Most of those that carry them are in the Northwestern part of the US. As for Cricket, they have about 5,000 physical stores located around the country, so this is one area where they have a distinct advantage.
Which One of These Will Work Better for You?
As for which company is going to be the better choice for you, we've mentioned that their coverage networks are both pretty good, so you probably won't make a decision based on that. Consumer Cellular's plans don't have as much going for them, and they don't have as many possible add-ons. They also don't have that many physical locations, if that is something that matters a great deal to you. However, their plan prices are quite low, and that might be enough to sway you, depending on your financial situation.
As for Cricket, they have more locations, and their plans offer a little bit more, especially in the way of perks. If you sign up with them as part of a group, you're going to get better prices, but if you are looking for service for yourself alone, they are going to be more expensive.
Now, you should have the information you need to go with the one that seems right for you. Think about what is most crucial that you want from your service provider, and go with that one.