If you're looking for a cell phone plan provider, then you probably already know that there are lots of different companies out there that are competing for your money. But which one is going to be best for you? That's probably going to depend on what you must prioritize. Maybe the price is most important to you, or you could be looking for unlimited data or the widest coverage area.
Whatever the case might be, you should carefully consider all mitigating factors before signing up with anyone. In this article, we'll compare two popular service providers, Cricket and Boost Mobile, to help you determine which one is going to serve you better.
We'll start by doing a recap of the main points to consider before we plunge into a deeper breakdown of the positives and negatives of these two.
Boost Mobile
Their 4G coverage is only 27% of the country, as compared to 58% in the case of Cricket
Their $30 per month plan comes with twice the 4G LTE data of Cricket, at 2GB
They only accept some phone models if you bring your own, but they have several options if you choose to buy one from them
You get Tidal streaming music without any data charges if you get their basic plan
Cricket
They have better coverage than Boost Mobile, especially along the Eastern Seaboard and in heavily-populated regions of the US
Their $30 per month plan only gets you 1GB of 4G LTE data, so you'll need to curb your usage of streaming shows, movies, etc.
Their unlimited plans get you roaming in Canada and Mexico, and international texting
You can get a good rate by signing up with them if you get one of their Group Save discounts
Boost Mobile History
Boost Mobile is used by two independent companies that are in Australia and the US. Collectively, they form one wireless telecommunications brand. Peter Adderton founded the company in 2000 in Australia. There, it runs on a network called Telstra, while in the United States the network that is used is called Boost Worldwide Inc. It is a subsidiary of Sprint Corporation, and it uses Sprint's network to provide wireless service to its customers.
Boost Mobile's headquarters is in Sydney. The company has seen rises and falls in popularity over the years as they have tried to keep up with market trends. They were bought out and rebranded by Sprint in 2005, and they launched a monthly unlimited plan in 2009 to compete with other major companies.
In the US, the way that Boost Mobile has tried to remain relevant is by marketing their products and plans to younger and trendier crowds. Their ad campaigns have featured hip-hop luminaries and sports figures. Among the faces that have appeared in their commercials over the years are Kanye West, Travis Barker, Nick Cannon, Ludacris, and Fat Joe. Their catchphrase, "where you at," has become a part of popular culture.
Cricket History
Cricket Wireless LLC is better known as simply Cricket. They are owned by AT&T. As their subsidiary, they are able to draw on that company's considerable financial resources when it comes to ad campaigns. It was founded in Chicago in 1999. They are currently headquartered in Atlanta, GA, and they have 5,000 retail stores nationwide.
In 2014, AT&T bought out Leap Wireless International, Cricket's parent company. They had 4.5 million subscribers at that point. The acquisition cost AT&T 1.2 billion dollars. Cricket is known as more of a regional service than some other major service providers. While they maintain a strong presence in some parts of the country, in others, they seem to be a virtual unknown.
Does Boost Mobile or Cricket Have the Better Coverage Network?
Coverage should be an area of interest for you if you're getting ready to commit to a service provider, so let's take a look at which of these two is the winner there. Boost Mobile, as they are a subsidiary of Sprint, runs on their network. Sprint's network is the fourth-best in the country. The ones that are in front of them are Verizon, T-Mobile, and AT&T, in that order.
Since Cricket is owned by AT&T, they have the third-best network in the nation, superior to that of Boost Mobile. Boost Mobile would seem to be the clear winner, but keep this in mind: they work best in heavily-populated areas, and most of their focus is on the Eastern Seaboard. 58% of Cricket's customers get reliable 4G service, while with Boost Mobile it's only 27%.
Boost Mobile Plans vs. Cricket Plans
The pricing structure for both of these companies should be what you look into next. Both Cricket and Boost Mobile are considered to be "sub-brands," which makes them sound inferior, but that's not necessarily the case.
With Boost Mobile, you can get a plan as cheaply as $30 per month. That comes with 2GB of 4G LTE data. You get unlimited nationwide talk and texting capabilities. When you hear the term "unlimited," that's true, but if you're someone who uses a great deal of data, you'll probably run out of that 2GB you're allotted at some point during each payment period. That doesn't mean that your data will run out. It just means that your streaming and web browsing capabilities will slow down.
Get Cash For Your Used Phone
We buy used and broken phones for top dollar! Get free shipping, a 14-day price lock, and our highest price guarantee.
GET A FREE QUOTE
There is also an unlimited GB plan from Boost that will cost you $50 per month. A secondary line will be an additional $30.
With Cricket, you can get a $30 per month plan as well. That comes with unlimited nationwide text and talk. You get 1GB of 4G LTE data, half the amount offered by Boost Mobile for the same price. You get low-speed data after that, which comes to you at 128kbps.
They have an unlimited GB plan for $60, but you can get it for $55 if you sign up for autopay. You can add a second line for ten dollars less, and the third one for ten dollars less than that.
Which Carrier Has Better Perks?
If you're looking for perks for signing up, you get them with each of these companies. In the case of Boost Mobile, with their basic plan, you get streaming music from Tidal without any data charges. If you get the unlimited plan, you can stream unlimited HD movies and shows, but it will cost you an additional $20 per month, so it's not all that enticing.
With Cricket, if you get the unlimited plan, you get roaming in Mexico and Canada, and international texting You're also eligible for Group Save discounts if you sign up as part of a larger group.
Frankly, these aren't as great as some of the benefits you'll get with some of the other wireless providers that are out there. Both Cricket and Boost Mobile seem to be no-frills services.
Limitations
The main limitation when it comes to both of these companies is in the amount of 4G LTE service that they provide. If you pay more, you get more, but the restriction for the lower-costing plans is a bit onerous. If you're a college student or someone who can't afford to spend very much on a service provider, then you might be disappointed by these restrictions. Still, if you can learn to use less data as you go about your daily life, it might not be that significant of an issue.
Does Boost Mobile Have Better Phones Than Cricket?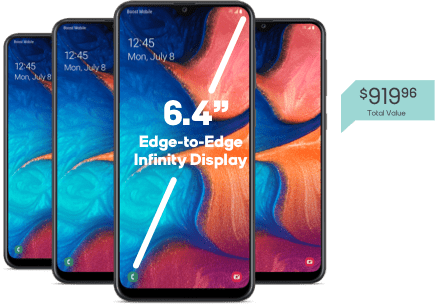 If you sign on with Boost Mobile, you can bring your own phone, as long as it appears on their list of approved models. Most Galaxies and iPhones are fine. You can also buy a phone from them. They have several iPhones and Samsung models, and some LGs as well.
You can bring your own phone to Cricket too, but you'll need to check the list of approved devices on their website. If your phone isn't on the list, you can get one from them. They carry several models from Samsung, HTC, and Apple.
Which Has The Better Customer Service?
Both of these companies offer dependable customer service via their websites. You can Live Chat with someone or speak to them over the phone.
Where Boost Mobile seems to have the edge is in the number of brick-and-mortar locations that they have around the country. They have about 8,000, as compared to 5,000 in the case of Cricket. If you need to go in and speak to someone from either company face-to-face, you'll probably have an easier time finding a Boost Mobile location.
Which One Is the Better Choice?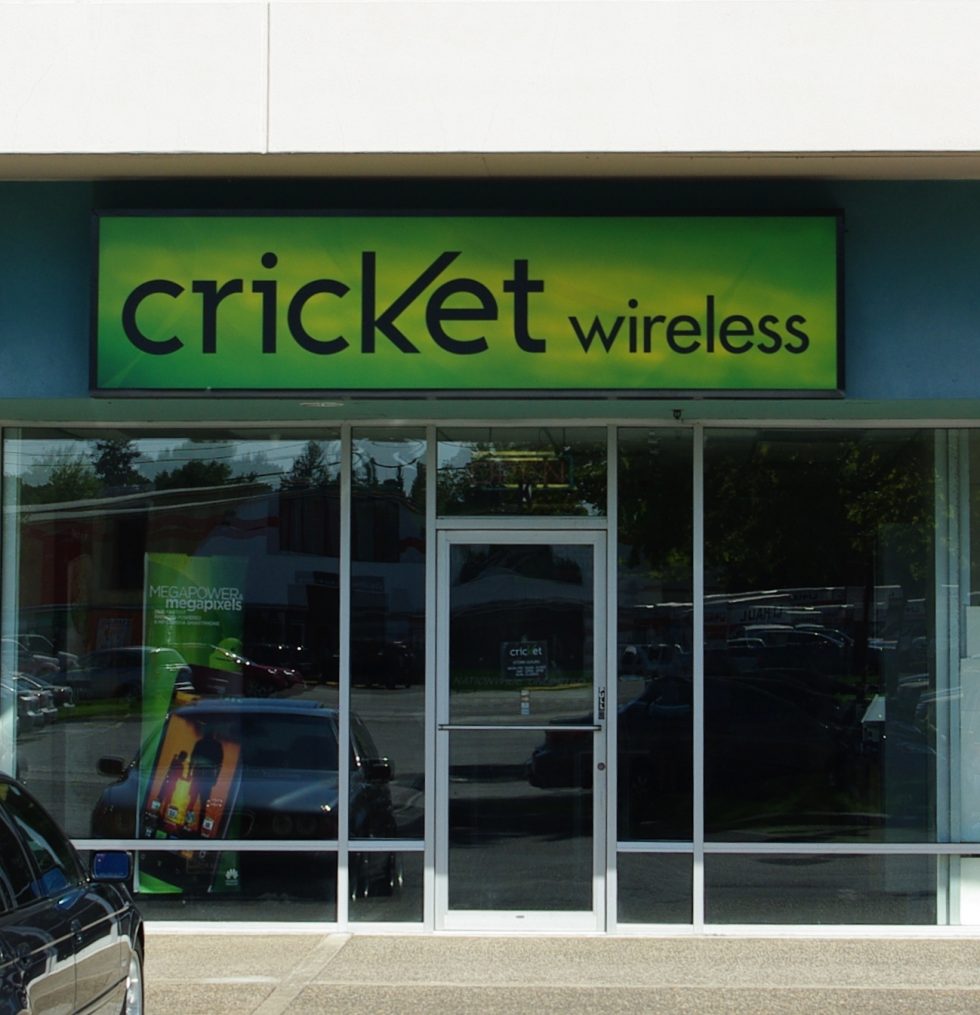 As for which one is better, it seems that Cricket is the superior choice when you look at most metrics by which you might care to judge. The reason for that is the coverage area. Cricket uses AT&T's network, and it's simply better in most parts of the country.
With Boost Mobile you are getting Sprint's network, and it can't measure up. When you factor in that the cost of the basic plans is identical and neither one features fantastic perks, it makes much more sense to go with Cricket and their widespread, reliable coverage.